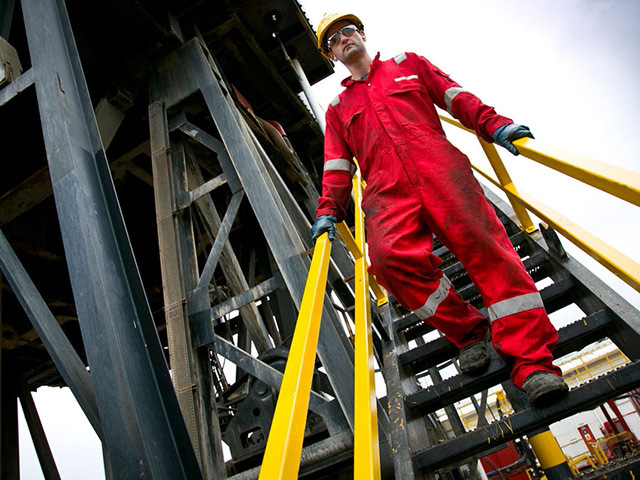 Aberdeen-based KCA Deutag saw its losses widen by 68% in its full year accounts yesterday, despite a "robust" performance from its North Sea business.
Pre-tax losses for the international drilling contractor were £164.5million, from £97.5m the previous year, despite sales increasing by nine percent yearly to £917.6m.
It comes following a £480million takeover of Middle East contractor Dalma in April last year, which accounted for some of the costs.
Depreciation charges and exceptional items including a supplier dispute in the Ukraine and a court case in Mexico also contributed to the losses.
However, the firm pointed to its earnings before interest, tax, depreciation and amortisation (EBITDA) figure of £194.1m, up from £169.3m the previous year.
Meanwhile order backlog totalled £4.2bn.
Despite a drop in oil price in the fourth quarter of last year, chief financial officer Neil Gilchrist said activity is picking up.
He said: "We are starting to see some signs of improvements over the last few months which has tuned into additional utilisation for the land drilling business in the Middle East, Russia, Africa and Europe.
"We've finally started to see clients do a bit more drilling. Obviously the wells have dried up over this long downturn and they are starting to spend a bit more now.
"Oil prices have come back to a more reasonable level to more than $60 which is good for land drilling.
"Closer to home in the North Sea the lifting costs are a bit more expensive."
Work from the offshore drilling side remains solid with KCAD this year adding a new contract for EnQuest's Magnus platform following decades of work for the Thistle and Heather installations.
Mr Gilchrist added: "Offshore activity has remained pretty steady in the North Sea.
"From a contract perspective, we announced the win of the EnQuest platform drilling contract. We added the 3rd platform, the Magnus, which EnQuest has acquired from BP.
"We're in advanced discussions for another contract in the North Sea as well.
"That's an area that remains robust for us and has a good base level of activity."
Recommended for you

North Sea firms slash 500m barrels from plans on EPL uncertainty, OEUK finds