SEPTEMBER – what a contrast; not quite at month end and only one E&A well new-start has been reported during the month.
The sidetracking of three wells matches August levels, but spuds were 10 times that of September and exceptional by recent standards; seven of the 13 currently active wells (six exploration and seven appraisal) spudding in August alone.
That high level of activity ensured that the 41 E&A spuds to date (23 exploration and 18 appraisal, excluding 15 sidetracks) have already exceeded the total for the 2009.
The Central North Sea accounts for over 60% (eight wells) of current activity with two wells in each of the Northern North Sea (NNS) and West of Shetland (WoS) sectors, while just a single well remains active in the Southern Gas Basin although further drilling is imminent.
There are 22 active production and development wells; the majority from platform facilities, although nine mobile rigs are employed, including the recently-initiated three-well batch drilling programme on BP's Kinnoull field in Block 16/23a with the semisubmersible Byford Dolphin. The year to date has seen some 90 starts including 54 spuds.
In the NNS, Nautical flowed 300 bopd in appraisal of the Kraken heavy oil accumulation with well 9/2b-4; Ocean Nomad currently abandoning sidetrack 9/2b-4Z, which hit further pay in very porous Palaeocene sands. The rig is next scheduled to drill a Bentley appraisal in adjacent Block 9/3b for Xcite. Sterling flowed over 5,300 bopd from Upper Jurassic sands in the Cladhan sidetrack 210/29a-4Z with the J W McLean and was still working on a southeasterly and down-dip second sidetrack as September drew to its close.
WoS, Total continues operations on Edradour prospect exploration well 206/4-2 with the Sedco 714 and the Borgsten Dolphin remains active on Hurricane's Whirlwind exploration well 205/21a-5. A third well appears imminent, adding drillship Stena Carron to the UK roster as Chevron mobilises to spud the first well on block 217/10 – the Lagavulin prospect.
Eight wells are active in the CNS, with just Nexen's 15/26b-10 spudding during September in appraisal of Rochelle (West) using the Transocean Prospect. Operations continue on Nexen's Polecat appraisal 20/4a-9 (GSF Arctic IV), Apache's Aviat 22/7a-5 exploration sidetrack (Galaxy II), BP's Monan area exploration well 22/20a-7 (Paul B Loyd Junior), Maersk's Culzean appraisal 22/25a-10 (Ensco 101), BG's Jackdaw appraisal 30/2a-8 (Rowan Gorilla VI), Talisman's Josephine appraisal 30/13a-9 (Ocean Princess) and Valiant's Viola North exploration well 30/18b-9 (Ensco 100).
Maersk also completed operations on tighholed well 15/19c-11 on the Dunvegan prospect, the semi-sub Noble Ton van Langeveld mobilising to Invergordon ahead of its five-year survey.
With the close of operations on Centrica's York pre-development well 47/3a-15A (Noble Julie Robertson) after 76 days and ATP's 87-days Kilmar appraisal sidetrack 43/22a-3Z (Noble Byron Welliver), both operating at total depth for a month, the Noble Scott Marks temporarily remains the sole rig active on E&A drilling in the Southern North Sea on Centrica's 44/28a-6 Fulham prospect.
Hannon Westwood's E&A well forecast, currently at 175 wells, has been bolstered with the confirmation of near-term drilling on the back of EnCore's Catcher success in the CNS. The potential four-well exploration programme is set to start upon completion of operations on Apache's Aviat sidetrack. First well will be on the Varadero prospect (block 28/9), with October 1 set as the spud date.
With a quarter of the year yet to go, we conservatively estimate a further 10 new wells could spud, though whatever the number the year will end having shown an upturn.
Simon Robertshaw's column is courtesy of North Sea drilling analysts Hannon Westwood.
Recommended for you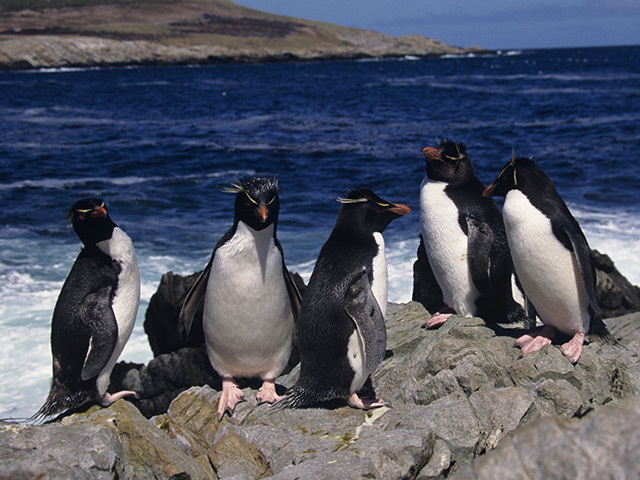 UK well slot: Shell gets ready to Rockhopper