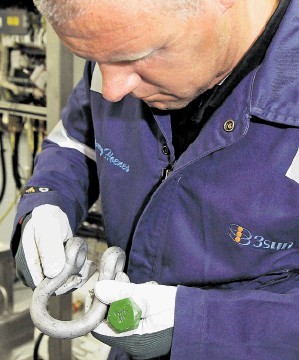 Energy service firm 3sun Group said yesterday it had launched an inspection division for the oil and gas and renewable-energy sectors.
It said 3sun Inspection Services would employ 14 field inspectors to provide equipment testing services.
The Great Yarmouth-based group opened an office at Westhill, near Aberdeen, last year and also has a 75% shareholding in Oban-based windfarm engineering business Dawson Energy.
Managing director Graham Hacon described the creation of the inspection service arm as an important development for 3sun Group and said it was a major milestone in its plans to expand operations. The inspection service unit has already been shortlisted in the East of England Energy Group Energy Innovation Awards in recognition of its handheld tagging system which inspects wind turbines for potential defects.
The group, which employs 175 people and also has an operational centre in Bergen, Norway, said it expected turnover to double to £15million this year.
In addition to work in the North Sea, the firm is also involved in construction and service work on wind turbines in countries including Ireland, Denmark, Sweden, America and New Zealand.