Rockhopper Exploration saw its shares soar yesterday after it upgraded its estimates for its Sea Lion oil find and said there was a possibility of further upgrades.
The North Falkland Basin oil and gas explorer said that according to an independent assessment by RPS Energy the best estimate of oil in place had been revised upwards from 568million to 806million barrels, with best-estimate recoverable reserves up from 170million to 242million barrels.
It also said analysis of samples had confirmed the find – the first in an exploration programme by several companies off the Falkland Islands – as medium-gravity crude oil with good reservoir characteristics.
The company said: "The assessment of the Sea Lion discovery was performed within a limited time frame.
"RPS is being commissioned to conduct further work on the discovery and therefore the assessment published today may be subject to change following a more detailed technical review."
Managing director Sam Moody said: "Rockhopper has now confirmed the first oil resource in the Falklands. Our analysis of the data from the Sea Lion well suggests that there is significant potential upside on our acreage and our technical effort will now focus on integrating all of our new knowledge of the basin so we can understand and identify the best prospects for future drilling.
"Being a 100% holder of this acreage potentially places Rockhopper in a very strong position.
"We are now looking forward to drilling Ernest and testing Sea Lion.
"Our recently updated economic model indicates that a standalone field of 60million barrels recoverable could be commercial at oil prices down to $50 per barrel."
Rockhopper was established in February 2004 to invest in and carry out an offshore oil exploration programme to the north of the Falkland Islands. It holds a 100% interest in four offshore production licences and has also farmed into two permits operated by Desire Petroleum in each of which it holds a 7.5% interest.
Its share price jumped as high as 374.54p yesterday before settling up 33% at 319p.
Recommended for you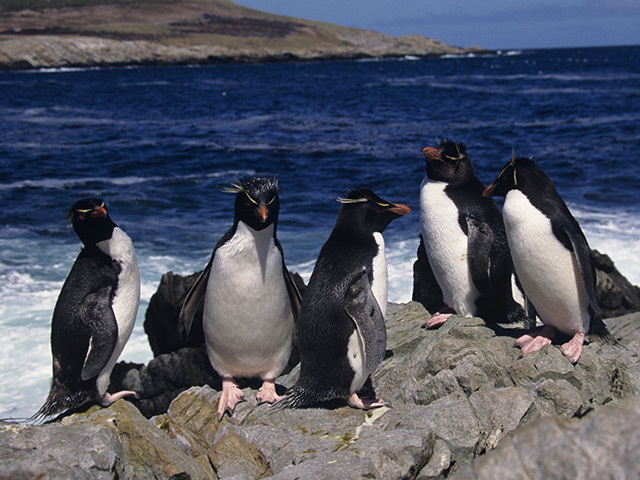 Rockhopper raises £2.8m in share offer to progress Sea Lion