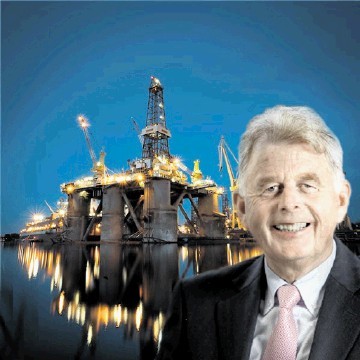 AN ENTREPRENEUR is in line for a £1billion-plus windfall from a North Sea oil discovery.
Ian Suttie is poised to challenge for the title of Scotland's richest person after the development of the Kraken field.
His company, First Oil and Gas, has a 30% stake in the find east of Shetland, which is believed to have recoverable reserves of 160 million barrels of heavy oil. At today's prices, the firm's share of the field would be worth around £3.2billion.
Even after tax and development costs, the business would still be left with more than £1billion over the life of the project.
Mr Suttie, 66, is already one of the richest people in Scotland, with wealth put at £340million by the Sunday Times rich list.
The cash from the Kraken discovery would put him ahead of fellow north-east businessman Sir Ian Wood and his family, currently ranked second-richest in Scotland.
Sir Ian, the chairman of energy service giant Wood Group, has amassed an estimated £1.119billion fortune.
The richest person in Scotland is Mahdi al Tajir, who has made £1.55billion from metals, oil and Highland Spring bottled water.
Aberdeen-born Mr Suttie said last night he was delighted with the results of the Kraken appraisal well.
He added: "The reservoir has exceeded our expectations and has established a commercial flow rate which will allow the operator to move forward with a full development."
Derek Leith, oil and gas partner at professional service firm Ernst and Young, said despite the UK Government's tax rise on North Sea operators, there were still big returns to be had in the region.
He said: "The tax increase was a setback, but the north-east is full of people who are able to innovate around problems."
Mr Suttie is currently a director of 40 companies and another of his ventures, First Oil, describes itself as the largest private, UK-owned company producing oil and gas in the North Sea.
First Oil currently produces 6,000 barrels of oil equivalent per day from 13 fields – 12 in UK waters and one in the Netherlands.
Mr Suttie, who lives near the Marcliffe Hotel in Pitfodels, has unassuming offices in Queen's Terrace in Aberdeen's west end, above the Number 1 bar and restaurant.
He avoids the limelight, but took centre stage in March 2002 when he collected the Grampian Industrialist of the Year award.
Mr Suttie said then that he was concentrating his efforts on building up First Oil.
A medical education and clinical training centre was named after the entrepreneur in 2008 after he and his wife gave a large personal donation to the Foresterhill facility.
Mr Suttie bought Aberdeen-based textile firm Richards out of receivership in 2002, but nearly 200 people were made redundant when the company collapsed in 2004.
Originally a chartered accountant who joined ITT Consumer Products in Hastings, East Sussex, Mr Suttie returned to Aberdeen as administrative manager for the Intairdril group in 1977, before moving to Houlder Offshore as assistant administration manager.
He joined drilling contractor Dan Smedvig in 1980 as operations manager, became managing director of a subsidiary of the Petrocon Group two years later and was promoted to its board in 1984 as managing director.
Mr Suttie completed a management buyout of one of Petrocon's subsidiaries, which had a 15-strong workforce, in May 1988, before separately building up a number of companies under his control.
He consolidated his interests into the Orwell Group in October 1995.
Mr Suttie then sold the oil service outfit to Weatherford International in a £100million-plus deal in April 2001.
At the time of its sale, Orwell employed more than 600 people, had seven UK sites and operated in 14 countries outside Britain.
Recommended for you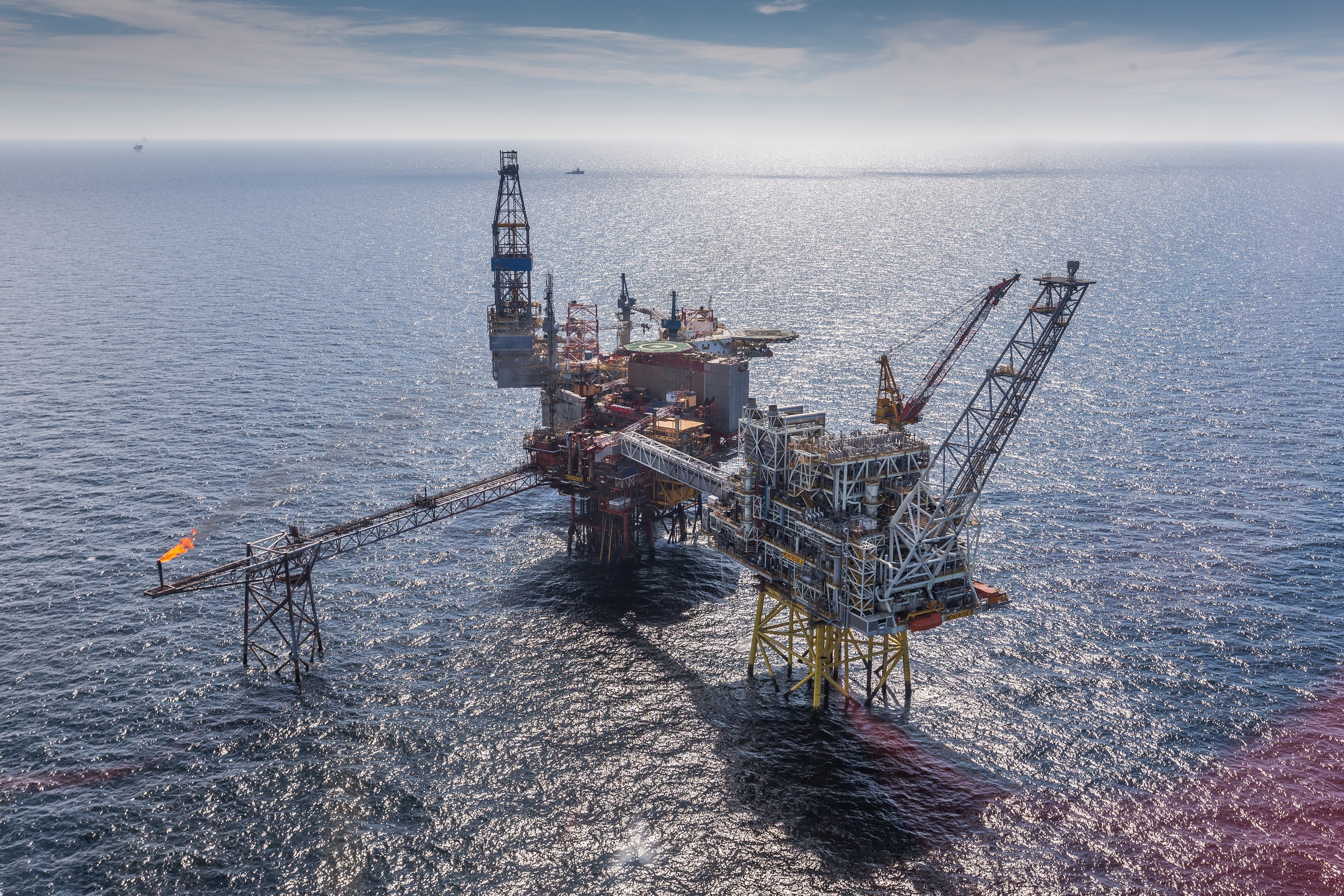 OBR forecast for UK oil tax receipts slashed 80% for 2024