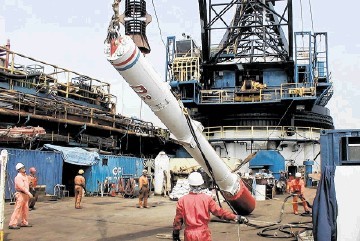 ACTEON Group – a holding company for a global subsea service organisation with operations at locations including Aberdeen – has defied a drop in activity levels after the Deepwater Horizon disaster to post higher profits and turnover.
Profits surged nearly 13% to £36.24million during 2010, up from £32.13million the year before, the firm's latest accounts, released by Companies House yesterday, show.
Revenue for the latest period was up by a healthy 8% year-on-year at £310.86million.
The accounts also revealed the impact on Acteon from the Deepwater Horizon explosion in the US Gulf of Mexico.
The incident in April last year killed 11 workers and caused a huge oil spill from the ruptured Macondo well.
In its accounts, Acteon said: "The financial performance in 2010 reflected the beginnings of an overall improvement in general economic conditions, with a slight upturn in investment activities by many of the group's clients."
Activity levels were then hit by the Macondo blowout, which the group said had "impacted materially" on the ability of major clients in the US to carry out normal levels of work.
Acteon said the overall impact on its US business was negative, although some subsidiaries – notably 2H Offshore, a specialist in the engineering design, monitoring and integrity management of offshore risers and conductors, and mooring and installation technology firm InterMoor – were involved in the post-incident recovery work. There are some 17 Acteon companies and its Aberdeen presence includes 2H Offshore, Aquatic, Claxton, InterMoor, NCS Survey, OIS and Seatronics.
Acteon said: "Despite Macondo and generally difficult economic conditions, the group's operating performance was creditable."
Profits and turnover were boosted by "encouraging" growth outside the Gulf of Mexico and the acquisition of IOS Offshore – now InterMoor – from Norse Cutting and Abandonment for £36million, the firm added.
Acteon employed 1,538 people on average last year, which was slightly down on the 1,549 reported for 2009.
The company's best-paid director in 2010 earned emoluments totalling £445,000 – compared with £295,000 the year before.
Acteon Group is owned privately and has financial backing from First Reserve, a private-equity company in the energy sector.