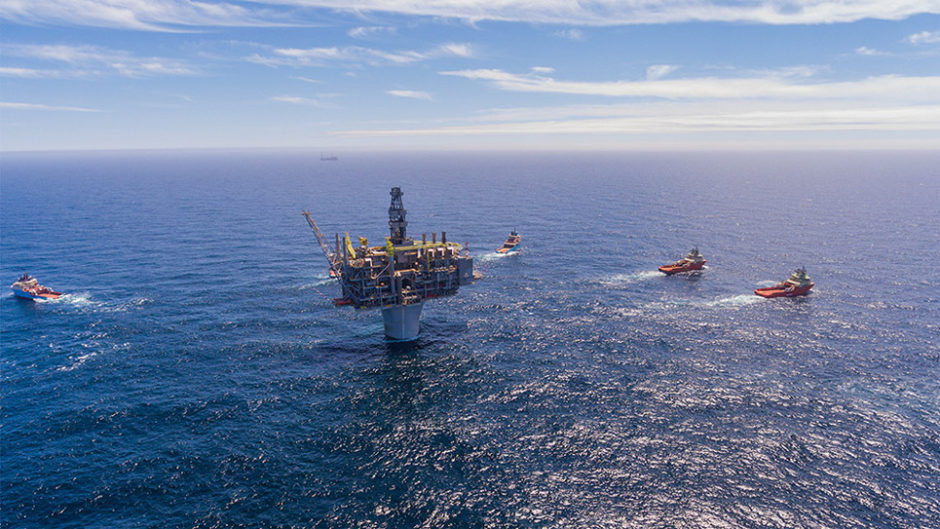 Exploration costs, lower oil and gas prices and heavy maintenance dented ExxonMobil's earnings for the start of the year.
The energy major reported pre-tax income of £3.3bn for the first quarter of the year, down from £5.5bn in the same period in 2018 and from £6.2bn the end of 2018.
Revenues also dipped to £49.3bn from £52.9bn at the same time last year and £55bn in the fourth quarter.
ExxonMobil said despite crude oil prices strengthening, they were lower on average than Q4 of last year while natural gas prices were hit by warm weather.
The firm said its exploration expenditure was £5.3bn, up 42% on the previous year, reflecting investment in the US Permian basin.
Meanwhile a programme of heavy scheduled maintenance for its downstream plants also affected its first quarter performance.
However the quarter has also been characterised by exploration success for Exxon, which made a series of discoveries offshore Guyana as well as a huge find off Cyprus, thought to hold up to eight trillion cubic feet of gas.
Chief executive Darren Woods said: "Solid operating performance in the first quarter helped mitigate the impact of challenging Downstream and Chemical margin environments.
"In addition, we continued to benefit from our integrated business model.
"We are making strong progress on our growth plans and expect to deliver sustained value for our shareholders.
"The change in Canadian crude differentials, as well as heavy scheduled maintenance, similar to the fourth quarter of 2018, affected our quarterly results."
Exxon's global production remained largely at the same level as Q4 2018 at 2.3million barrels of oil equivalent per day.
Production of crude oil and natural gas from its European operations was 121,000 barrels per day, just below Q4 at 122,000, but down 20% on Q1 2018 at 145,000 barrels per day.
Recommended for you

Big Oil faces headwinds after record $199 billion profit haul