Centrica revealed last night it had built a near-60% controlling stake in Aberdeen-based oil and gas company Venture Production.
The Scottish and British Gas owner effectively now has 58.7% of the Granite City firm after acquiring a further 16.8% yesterday.
The next threshold of 75% will allow Centrica to delist Venture and implement plans without having to seek approval from other shareholders. More than 300 people work for Venture in Scotland and the Netherlands.
There are 177 staff between the Aberdeen and Hoofddorp bases: 11 of them working offshore from the latter.
The firm also has 40 contractors in Aberdeen, including 10 offshore; plus 105 in Hoofddorp, 42 of them offshore.
Mark Hanafin, managing director of Centrica Energy and Europe, said the takeover would be good news for Venture employees because they would become part of a bigger, more diversified group.
He is committed to retaining Venture's Aberdeen base; a city in which it has no presence at the moment.
Mr Hanafin added: "The skills, experience and technical competencies of the current Venture employees have been an important part of the success of this business and will be an important part of a successful future and we've already made clear that we will retain and build on Venture's operational management and employees.
"We believe that we can offer exciting career opportunities in the enlarged group."
It was five months ago when Centrica snapped up more than one-fifth of Venture's shares.
Centrica paid 725p a share or almost £230million for a 22% stake in Venture, and said it was mulling a cash takeover offer.
Last month, Centrica finally launched its hostile £1.3billion cash takeover bid at 845p a share.
The firm's unsolicited offer for Venture, made just before a Takeover Panel "put up or shut up" deadline, was rejected by the company's management as "substantially undervaluing" the business.
Larry Kinch, one of Venture's co-founders in 1997 and a non-executive director with about 7.4% of the shares, urged other shareholders to hold out for at least £10 a share. He said the strength of Venture's portfolio meant investors should take a longer-term view or demand a price that compensated them properly.
Centrica made a move for the Aberdeen company to boost its gas production and reduce dependence on volatile wholesale markets.
It produces about 35% of its energy needs out of its own resources, although this should increase to 45% with its acquisition of a 20% stake in nuclear-power firm British Energy from French energy giant EDF.
Buying Venture means Centrica can supply 60% of its energy from its own assets and resources.
Venture had production for the first half of this year of 52,988 barrels of oil equivalent per day, up 16% year-on-year. Revenue in the period was up 14% to £274.7million, although lower oil and gas prices cut pre-tax profits by 7% to £105.2million.
Centrica last week won EU regulatory approval for its proposed acquisition of Venture after the European Commission said it would not cause any competition concerns.
Recommended for you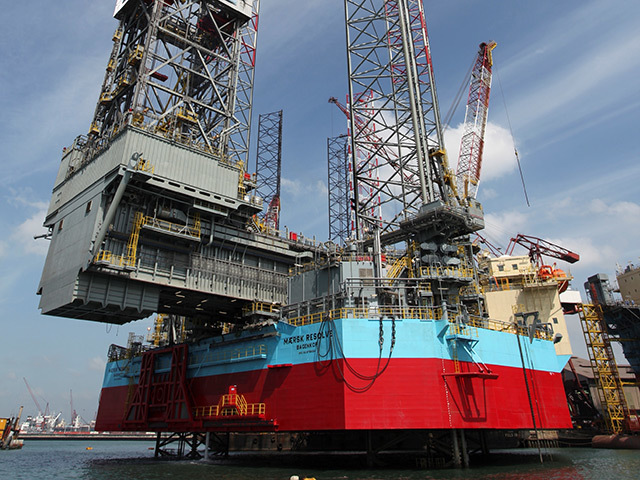 Spirit Energy targets additional barrels from North Sea field with new well