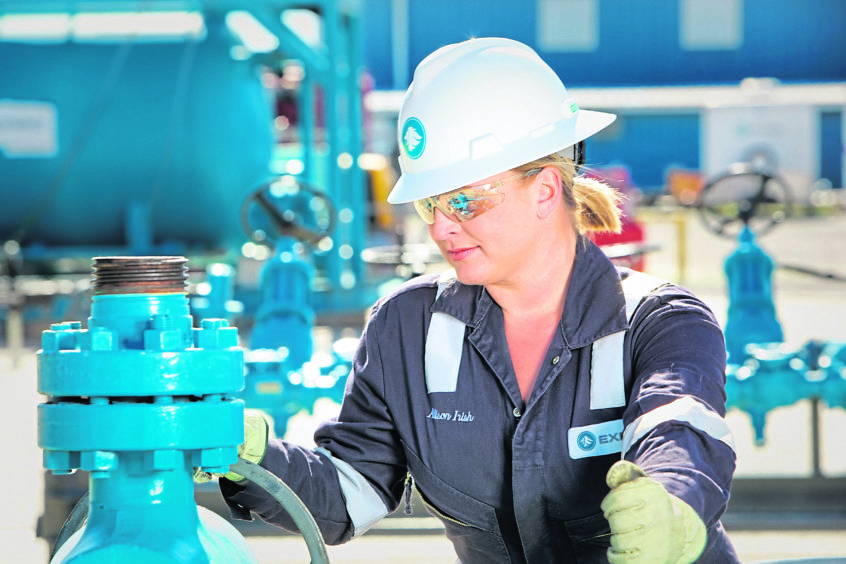 Expro has cash in the bank and is in good shape for "conservative growth" amid a recovery in its core markets, one of the oilfield service company's bosses said yesterday.
Chief financial officer Michael Bentham was speaking as the group, which employs more than 600 people in Aberdeen, reported higher earnings and profits for 2018, following a major financial restructuring.
Expro used Chapter 11 bankruptcy proceedings in the US to rid itself of £1 billion of funded debt, including more than £60 million in annual interest payments, in a "debt-to-equity" swap.
Shareholders have committed nearly £150m in equity, while coffers have also been boosted by nearly £11m of incoming cash as the firm's global operations delivered "positive growth in revenue and margin" last year.
Mr Bentham did not rule out acquisitions but said they would have to be "similar or adjacent to what we do".
Expro's experience of the recent oil and gas slump had stiffened its resolve to make sure there is enough cash to tide the company through any further hard times, he said, adding: "We are very mindful of where we have been . . . and our objective now is to ensure we will always have access to liquidity.
"There is a desire and intent to use the surplus to grow the business, but our ambitions for growth are very conservative.
"We're not going to jeopardise what we've achieved."
Adjusted earnings before interest, tax, depreciation and amortisation for 2018 came in at £79.3m, up 89.1% on the year before when there was a one-off charge of about £15.3m, while revenue rose 17.3% to £567m.
Stripping out major gains from the financial restructuring, Expro ended up with pre-tax losses of about £33m last year.
Expro said it achieved better performances in all regions, with "significant" contracts secured in Algeria, Egypt, Saudi Arabia, China, Thailand and Malaysia.
Activity in the Europe CIS region was "strong", driven by key contracts in the UK and Netherlands.
Chief executive Mike Jardon added: "With some major projects being sanctioned this year, and as we continue to develop new technologies and invest in innovative solutions, we look forward to seeing continued activity and demand within our core business."
Expro specialises in well flow management.
It provides a wide range of services and products that measure, improve, control and process flow from high-value oil and gas wells, from exploration and appraisal through to mature field production optimisation and enhancement.
The group was founded by John Trewhella, Jim Ross and Humphrey Green as Exploration and Production Services (North Sea) in Great Yarmouth in 1973 and helped produce the UK's first oil from the Argyll field on June 11 1975.
Fresh from that early success, Expro opened its first base in Aberdeen.
Today, the company employs in excess of 4,200 people in more than 50 countries.
Its head office is in Reading, Berkshire, but the regional Europe-CIS (Commonwealth of Independent States) HQ are in Aberdeen.
The firm manages operations on a geographical basis, comprising the following regions: Europe CIS; Sub-Saharan Africa; Asia; the Middle East and North Africa; and North and Latin America.
Three US-based investors – Oak Hill Capital Partners, Angelo Gordon and HPS – share a majority stake in the company, which boasts several Queen's Awards.