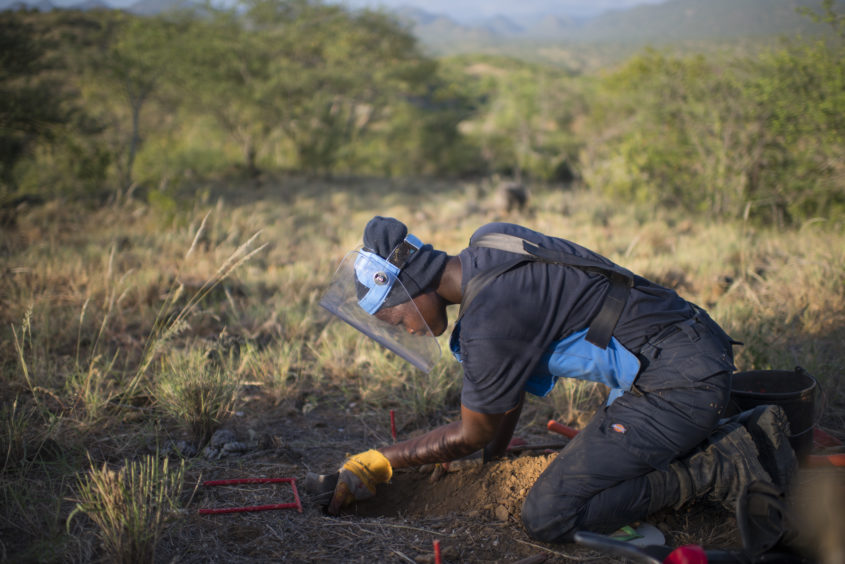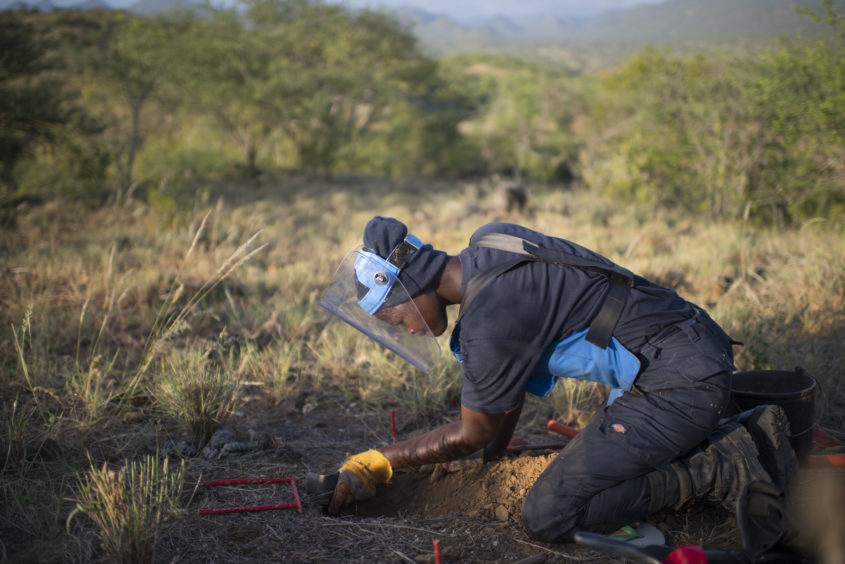 Global oil giant BP has commited almost £1 million to a landmine clearance programme in the African nation of Angola.
The firm announced today that it will donate more than £920,000 to British landmine clearance charity, the Halo Trust.
BP said the sum will be used to "bolster" the charity's 'women in demining' project.
The initiative supports two teams of women, recruited from communities directly affected by landmines in the coastal province of Benguela.
Since 1994, the Halo project has safely cleared more than 850 minefields and 95,000 landmines across Angola – but it's understood more than 1,000 known minefields still remain.
The project aims to safely clear the land equivalent of 40 football fields
BP claim the money will help women "with typically limited employment prospects" to gain financial independence.
BP Angola regional president Stephen Willis, said: "The team at BP Angola is proud to support Halo's program of de-mining activity.
"The program and funding will enable the safe clearing of land that is currently a danger to nearby communities, preventing people being injured and allow these lands to be used productively and enjoyed.
"Moreover, the program will create skills and employment for women – creating financial wellbeing and support for themselves and their dependents."
BP Angola has been working in the African nation for 15 years and holds interest in four offshore deep and ultra-deepwater blocks.
James Cowan, chief executive of the Halo Trust described the donation as "a crucial endorsement of our determination to achieve greater gender equality in mine action and ensure a prominent and permanent female presence in demining worldwide".
Recommended for you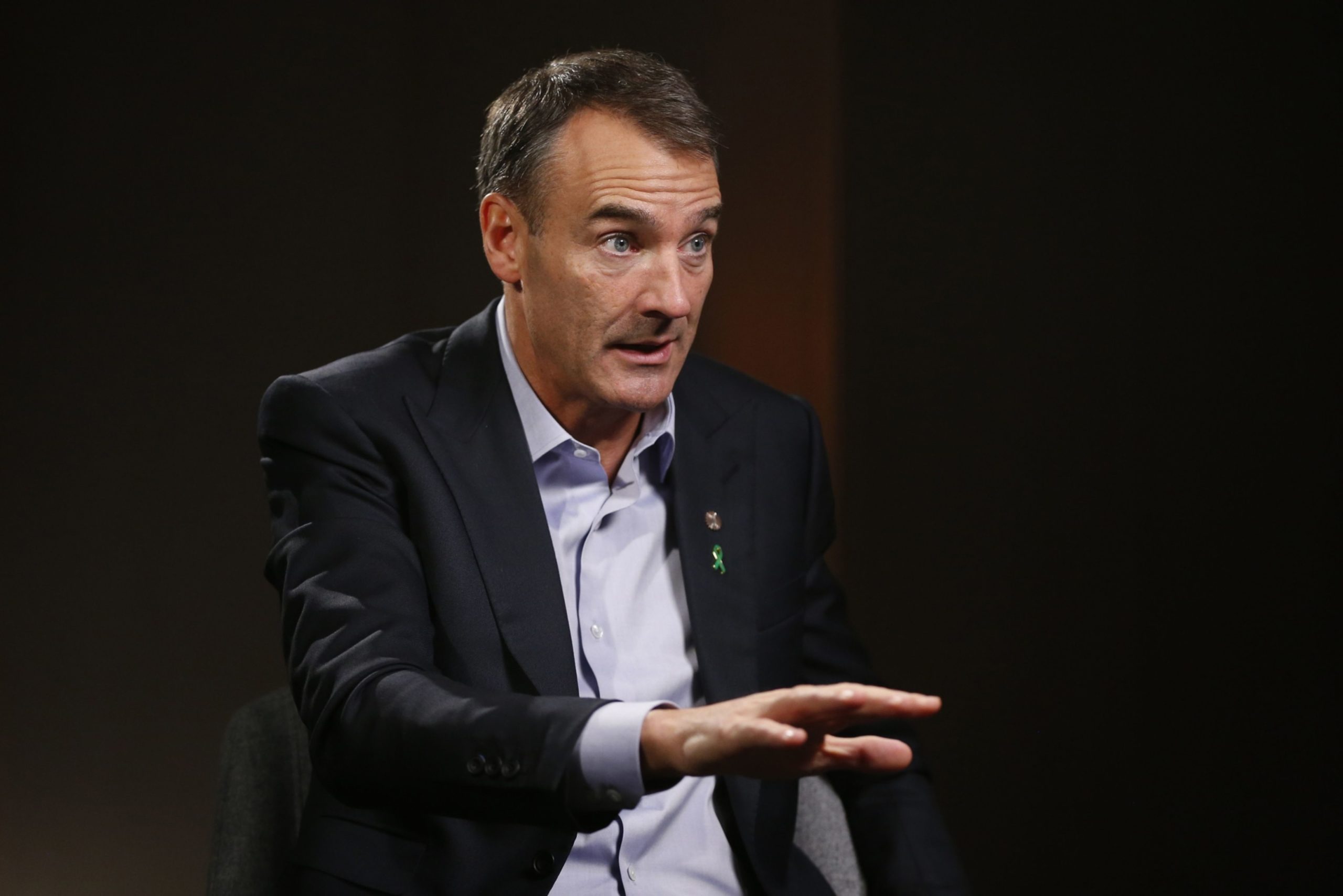 Surprise exit of BP CEO leaves questions over green strategy