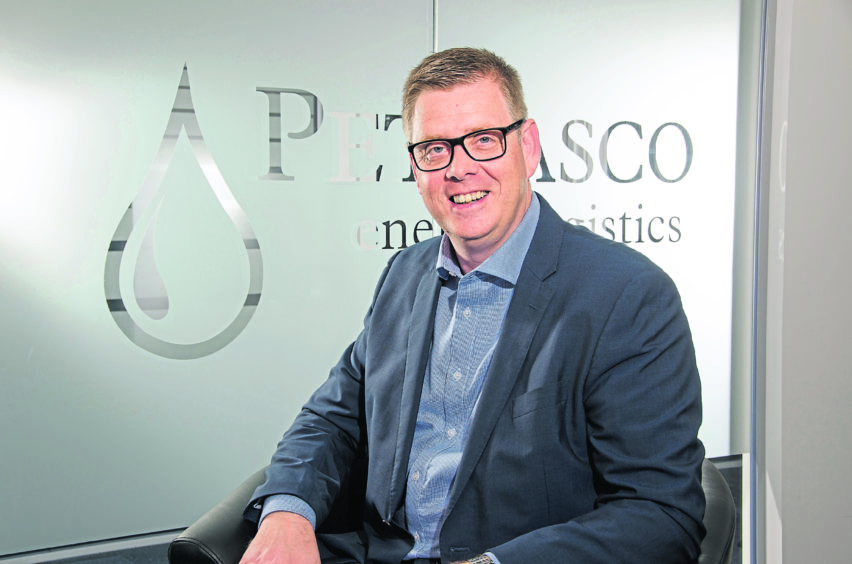 It is said that change is the only constant and, while the pace of new developments and behaviours in the oil and gas industry is sometimes bemoaned, the sector continues to take important steps towards the upturn.
One of the key drivers behind the continued recovery is an industry-wide focus on and commitment to using new technology in areas that were previously averse to change.
New ways of working, including genuine collaboration and information sharing, can help unlock efficiencies and safeguard mature basins, such as the North Sea, for years to come.
Celebrating our 45th year in business in 2019, the past four-and-a-half decades have seen Petrasco evolve from a solely Aberdeen-focused firm to one that
has operations in Houston and Dubai.
Outside of our strong network of offices in the three global energy hubs, we have benefited from the fact that, as a niche operator, we are not tied to any single agent.
This means we can nominate the best fit at the time depending on our clients' requirements within individual countries.
For instance, one partner's specialist expertise in the handling and safe movement of oil country tubular goods (OCTG) could be utilised while an alternative partner simultaneously focused on rig up or rig relocation in the same region.
Strategic partnerships – through our partner consortium built up over several years – enhances our credibility as a trusted provider on the international stage, while allowing Petrasco to compete on a level playing field with multinationals.
We continue to work closely with like-minded businesses who share the same ethos and approach to trade compliance and understand the complexities of our business, providing an active presence in countries and regions such as Brazil, Norway, Africa and the Far East, where we carry out large volumes of business.
While OTC has been around for slightly longer than we have – marking its half-centenary this year – the latest theme of "going the distance" strikes parallels with our business in terms of the global mobility we deliver for clients.
The annual conference is always a useful measure of the industry's temperature and a chance for UK companies to demonstrate their capabilities on an international stage, network and share examples of best practice.
For our part, the way in which we interact and share information with our clients has created new opportunities as we move towards greater digitalisation.
Through our Insight Advisory Solutions (IAS) service, for example, clients benefit from extensive logistics in-country reconnaissance, consultancy and intelligence reporting whenever they are about to explore new markets.
We leverage the knowledge and skills across our global offices and network to develop clear, practical recommendations around customs regulations, duty liabilities and compliance with vendors and authorities.
The nature of our business has always required us to reach out to local experts and, through this extensive network, Petrasco possesses a global reach.
We still take great pride in being a niche business for oil and gas customers; one that engages with clients at the earliest opportunity and helps lay the groundwork to allow them to scale operations and achieve continued success.
Added to our continued investment in our people, facilities and systems, this competitive advantage has enabled us to be "upturn ready" and in a strong position.
Kevin Buchan is managing director of Petrasco Energy Logistics, a leading provider of international logistics solutions which specialises in serving the global energy industry, with hubs in Aberdeen, Houston and Dubai.
Recommended for you

Update: Labour would 'honour' Rosebank approval, confirms Sarwar