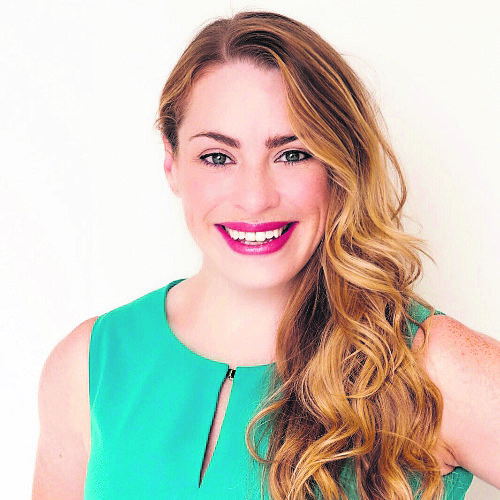 It is incredible how our world is changing. Game-changing innovation is already impacting every aspect of our lives. For me, that means helping our clients maximise the value of their data. My aim is to save them money and time, and realise their digital potential.
I am lucky enough to have a front-row seat witnessing and exploring technologies that are making waves.
It's an exciting place to be. There is one area that has generated great interest across oil and gas. It relates to data, and the potential to oil and gas of data analytics.
Many industries have embraced data maturity and successfully integrated technologies to boost their performance on a long-term basis.
While some oil and gas companies have employed data analytics solutions such as predictive analytics, adoption is far from widespread.
Oil and gas assets generate massive amounts of data and have done so for decades, but with data usually being stored disparately and in rudimental ways – often in spreadsheets – this valuable resource is not being used effectively.
Digitalisation solutions allow data to enhance decision-making and improve performance. With our digital information management software, R2S, we enable our clients to maximise the value of their data. From enhancing process efficiencies, safety, collaboration and maintenance, to reducing costs, users have benefitted from visually organising their information.
For most operators and their wider supply chains, knowing what data is available, where it is, and if it is accessible is not the norm. By making these unknowns known, we are creating the foundations for the analytical future.
A recent study by the Oil and Gas Technology Centre said global businesses with North Sea operations have started adopting data analytics tools and witnessed strong and tangible benefits.
Through the use of R2S, our clients are embracing data in new ways, and by implementing tools such as predictive, prescriptive or real-time data analytics, have managed to improve productivity, reduce downtime and cost and improve safety. They have turned reactivity into proactivity thanks to accurate analytical insights.
So why is there still reluctance? With limited adoption across oil and gas, there is still a lack of clear vision on future applications and expertise on how best to implement these innovative tools. Implementation can be costly and monetising the return on investment laborious.
Besides, the data itself is a challenge. The amount of data is huge, and businesses are sometimes unsure of its quality, relevancy, accuracy and how to properly process it.
Decision makers are looking
for more advanced data technologies like artificial intelligence to automatically determine complicated decisions.
This shouldn't stop us from tackling challenges. It is possible to demonstrate significant returns. Cnooc International is reported to have saved $20 million by implementing predictive analytics on its Buzzard platform.
Then, we know the process of collecting, analysing and unifying data has the potential to produce the algorithms and data innovations that will accelerate sound decision-making.
We are already working with our clients to harness their data, create accessibility and maximise its value. R2S can reduce the time taken to collate data.
For one operator, it saved more than 100 man-days in time and cost per month.
Businesses must share ideas, challenge themselves, combine their expertise and create a community of innovators, to ensure we are working with the right data, the best processes and developing the best tangible tools.
This is happening and there is contagious energy, something we as a business have embraced. Through a continuous development programme, we are ensuring we meet the evolving needs of our clients and wider industry.
Currently developing our R2S visual positioning system (VPS), with the support of the OGTC, BP and Microsoft, we are aiming for project completion this year.
By utilising data and analytical techniques, R2S VPS will further enhance automation on offshore platforms and deliver further efficiency gains.
It is an exciting time for our business and for oil and gas. There is a clear impetus for change and an appetite for digital that gives me confidence in our role at the forefront of transforming our industry.
Catriona Johnston is global accounts manager at Return To Scene, part of James Fisher & Sons.
Recommended for you

Together, we can make great strides