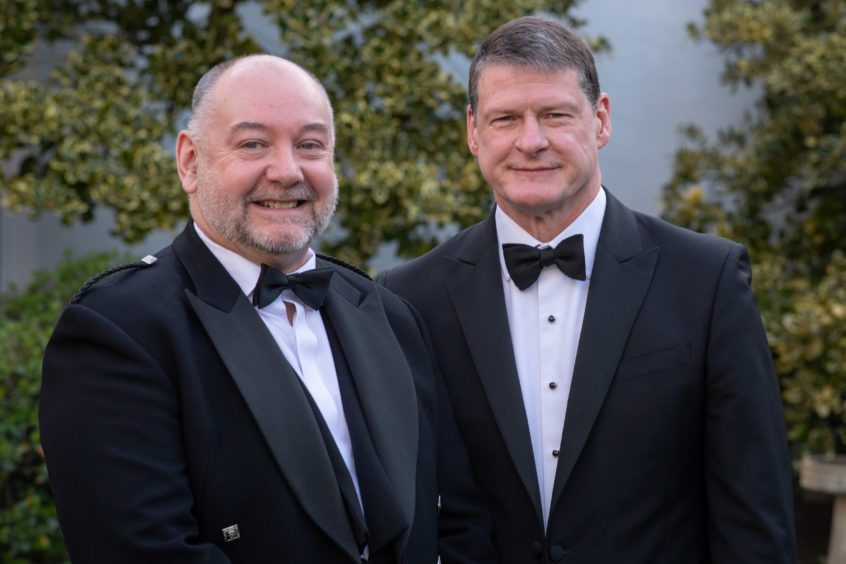 The incoming president of the Energy Institute (EI) has said the industry is facing "mammoth tasks" in climate change and diversity.
Steve Holliday was speaking at the annual dinner of EI's North East Scotland branch in Aberdeen on Thursday night.
Mr Holliday, a former CEO of National Grid, highlighted the "super scrutiny" facing the oil and gas sector.
He said: "The world of energy is experiencing astonishing change, in technology, but also in the public's expectations around two mammoth issues facing us – climate change and diversity.
"I believe these issues are fundamentally linked – a modern, diverse energy mix requires a modern, diverse workforce.
"We live in an era of super scrutiny and for us, in our industry, this has to translate into an era of listening and responding. The companies who listen best and respond quickest will survive and those who lead will prosper.
"And the EI is also listening, changing, and – as it always has been – acting as the critical friend of this tremendous industry."
Mr Holliday will take up the role of president in July and has previously highlighted his concerns around a lack of diversity in the oil and gas industry.
Chrysaor CEO Phil Kirk and Ian Blackford MP, leader of the SNP's Westminster group, also attended the event at the Marcliffe Hotel.
Branch chairman Laurie Mackay said: "We delivered a signature evening dinner function with the panache and élan one has come to expect from the EI dinner.
"Impeccable hospitality from the Marcliffe and five star cuisine was topped off by an awe-inspiring upstream story of Chrysaor's aspiration and realization to become the number one energy supplier in the North Sea.
"Ian Blackford is a very engaging and humorous human being with political insights and vision that mark him out to be a dominant national political figurehead and international statesman."