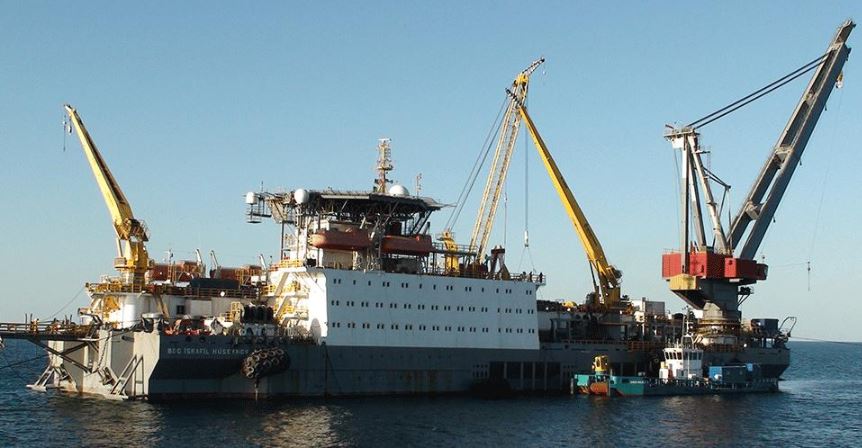 Italian oil and gas contractor Saipem has confirmed that one worker has died as a result of a blaze on one of its pipe lay vessels last week.
Saipem said the worker who was in the most critical condition passed away in a hospital in France this morning.
It added that the other victims – one of which is understood to be from the UK – "are not in life threatening condition.
The Milan-headquartered firm announced on Wednesday that 14 crew had been injured in the Caspian Sea after a fire broke out at the Shah Deniz II project.
The victims were later transferred to another vessel, Citadel, in order to reach a hospital.
Saipem said the fire broke out during "maintenance operations".
Seven of the 14 staff were taken to intensive care due to the severity of the burns suffered.
The injured workers are of Italian, English, Azeri, Romanian, Malaysian and Croatian nationality.
A Saipem spokesman said: "Following the press release of 9 May 2019 regarding the incident on board the vessel Israfil Huseynov Saipem has organised medevac for 11 injured personnel.
"All Injured personnel on 11 May 2019 have been transferred to the specialised hospitals of Turkey, Italy, France and UK.
"Three other less injured persons who were able to travel independently have also safely reached their home countries with the passenger's planes the same day.
"Saipem deeply regrets to advise that one person who has been in most critical conditions has passed away in the hospital of France this morning.
"Additionally Saipem would like to inform that all other injured persons are not in the life threatening condition."
Recommended for you

Offshore workers are getting heavier, says TAC Healthcare