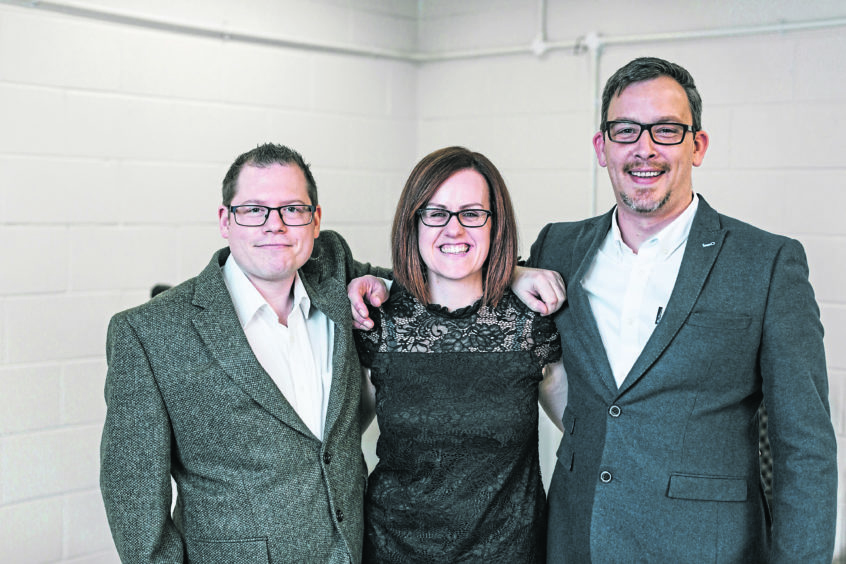 A subsea inspection firm set up by two men who lost their jobs in the downturn said yesterday it had moved to new, larger premises in Dyce after an "exceptional" year of turnover growth.
Richard Drennan, who spent 18 years with Aker Solutions, launched Viewport3 at the start of 2017, alongside fellow director Chris Harvey, formerly of Subsea 7.
Last year, turnover rocketed from start-up levels to more than £340,000.
Mr Harvey described 2018 as a "pivotal" year for the firm, adding: "Following a breakthrough project in Q2 2018, we secured a raft of new contracts which helped us to multiply our turnover 34-fold – far in excess of our projections.
"We are now eager to build on this success, and our new facility in Dyce affords us the opportunity to do just that."
The company was previously based in Elevator's business centre in Ellon.
It currently operates with three permanent staff and three contractors but the move to larger premises in Kirkhill Industrial Estate, Dyce, goes hand-in-hand with plans to add to the workforce as demand for the firm's services grows.
Contracts won during the past year have seen the firm work with Enquest, N-Sea, Rever Offshore, Shell and BP.
According to Viewport3, it saved North Sea operators more than £6.6 million during 2018.
Earlier this year, the firm said a collaboration with N-Sea Group in which a semi-submersible oil and gas asset was scanned from multiple locations was its "breakthrough" project.
Another key deal saw Viewport3 working with BP to provide an innovative method of digital modelling for mooring line chains for a buoy in Angola.
Mr Drennan said "We are very grateful to the Elevator Business Centre for the opportunities they have afforded us, and to all the friends we made during our time there, however, the time is now right for us to expand our physical space in line with the growth of our business.
"Last year, we began growing our team to meet the demand for our services.
"This additional office space will enable us to more than double our
workforce."
Viewport3 specialises in providing underwater 3D scanning and engineering services, using remotely operated vehicles or diver mounted cameras to obtain technical grade data for operators and marine contractors.
A key selling point of the firm is that it saves clients from having to buy or hire any additional hardware, such as more costly and time-intensive laser systems.
The company is among the finalists in the categry for most successful business under three years old in the 2019 Elevator Awards.
Its two founders met while taking part in a start-up support programme run by social
enterprise Elevator.
Bosses at Elevator came up with the idea of Mr Drennan and Mr Harvey going into business together, combining their 3D data scanning, design and printing skills.
Recommended for you

Welsh firm Empirisys scaling up with new office in Aberdeen