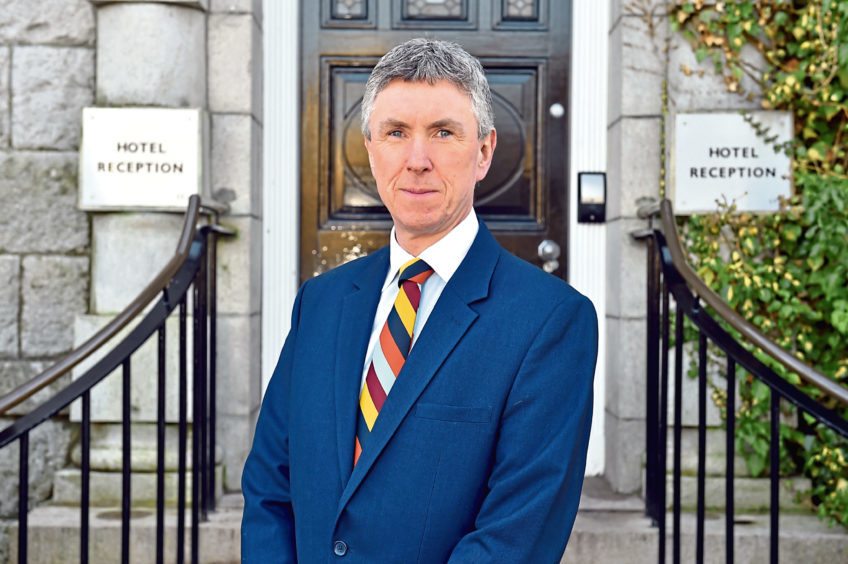 A tourism boss has set out hopes that a series of oil and gas events could help bring a recovery for Aberdeen's hotel market this year.
The World Energy Cities Partnership AGM, the first ever Energy Export Conference, BP's AGM and Offshore Europe are among the city's oil and gas calendar for 2019.
Andrew Martin, vice chairman of the Aberdeen City and Shire Hotels Association, is hopeful they can bring a boost to occupancy rates in the city, along with the newly created £333m TECA exhibition centre.
Occupancy and average day rates for the city's hotels have dropped significantly since the 2014 oil price crash.
Meanwhile the last Offshore Europe in 2017, the biggest event of the year, saw attendance drop to around 35,000 from nearly 56,000 in 2015.
The fluctuating oil price was also blamed for the closure of the Highland Hotel on Crown Street in January.
However, Mr Martin said that, while it won't return to levels before the 2015 "hey day", he is hopeful of a recovery in the market with Offshore Europe being hosted at the new TECA in September.
He said: "I think 2019 is looking phenomenal.
"Very crudely your visiting numbers are going to track against the lower oil price with companies not spending so much on travel.
"However, oil has seen a slight recovery and the new venue seems to be proving popular so the indications are that Offshore Europe 2019 is going to be very strong."
Despite progress in boosting leisure tourism, the city's occupancy rates remain dominated by business tourism, which is reliant on the oil and gas sector.
This is where Mr Martin sees TECA as being a "game-changer" for the region.
He said: "The highest level is always with business tourism, therefore getting up the average room rates is really important.
"That's why we support promotion of Aberdeen as the European oil and gas hub, it is a really important strategy.
"We see TECA as a game-changing facility as putting us on the international map and allowing us as a region to compete for business that we couldn't before because we didn't have the floor capacity."
On a smaller scale, other events in Aberdeen's oil and gas calendar will also bring benefits, according to Mr Martin.
He said: "Everything is positive and helpful – it puts us on the map. It might not fill a hotel but there will be a real effect on having that business in a few accommodation locations."
Meanwhile Gary Atkinson, owner of the Carmelite Hotel in Aberdeen, was re-elected as chairman of the association earlier this week.
Accepting the post for another term, he said the region was in a "period of change" with the new TECA providing business opportunities, while the sector also faces challenges with the tourism tax debate and hikes in business rates.