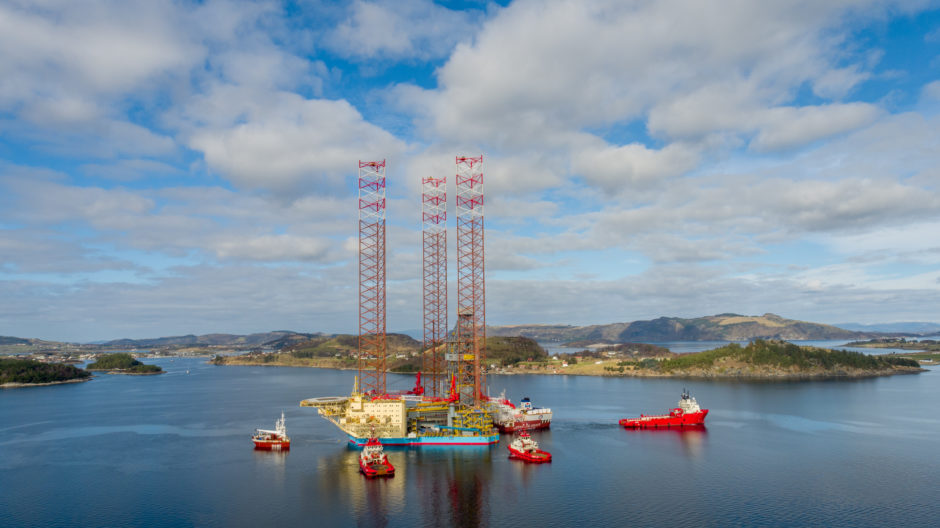 Maersk Drilling has delivered a bullish market outlook for 2019, despite a drop in revenues.
The firm saw first quarter revenues drop from £262.5m in Q4 2018 to £240.6m as a result of lower average day rates.
Revenue backlog also dropped from £1.9bn to £1.7bn in the quarter.
Maersk Drilling said it was due to the expiry of legacy contracts but added that the firm has since secured new work.
This included a £234.4m contract signed in April for the Maersk Deliverer semisubmersible, taking the total backlog back up to £1.9bn.
An extension was also signed during the quarter with Cnooc for the Maersk Innovator rig in the UK.
Maersk Drilling said it anticipates offshore exploration and production spending to increase, with more projects being sanctioned as a result of increasing free cash flows and the need to replace reserves.
In its full-year guidance, Maersk said its profit before depreciation and amortisation for 2019 is expected to be around £313million.
Chief executive Jorn Madsen said: "Our performance in the first quarter was in line with expectations. We continued to deliver an industry-leading performance with a financial uptime of 99.9%. Revenue of USD 308m was lower than Q4 2018 impacted by expiry of legacy contracts.
"We have secured several contracts providing a continued high degree of earnings visibility.
"Our 2019 full-year guidance remains unchanged. Longer term we continue to expect improved market fundamentals with increased utilisation and higher day rates."
Recommended for you

Westwood: offshore drilling rig scrapping at lowest level in years