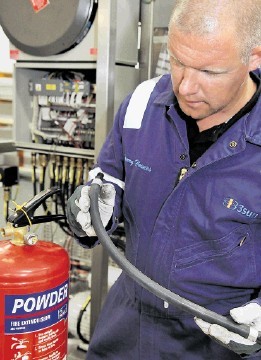 ENERGY service group 3Sun said yesterday it expected to double its annual turnover to £15million by the year-end.
The company, which has its headquarters in Norfolk, opened an office at Westhill recently following a series of contract wins in the North Sea.
The firm – which was founded in 2007 and employs 175 people – now plans to open a workshop in the Aberdeen area in the next 12 months. It also has an office at Oban.
Managing director Graham Hacon said: "Our aim is to establish our presence in key strategic locations in the UK and Aberdeen is a core location for the continual growth of the company.
"3Sun has a good reputation for building and retaining relationships with customers, through the provision of an integrated offering of high-quality products and services. We plan on bringing this level of service to our clients in the north-east."
The firm does work for companies including Siemens and SSE in offshore windpower and BP and Canadian Natural Resources in North Sea oil and gas.