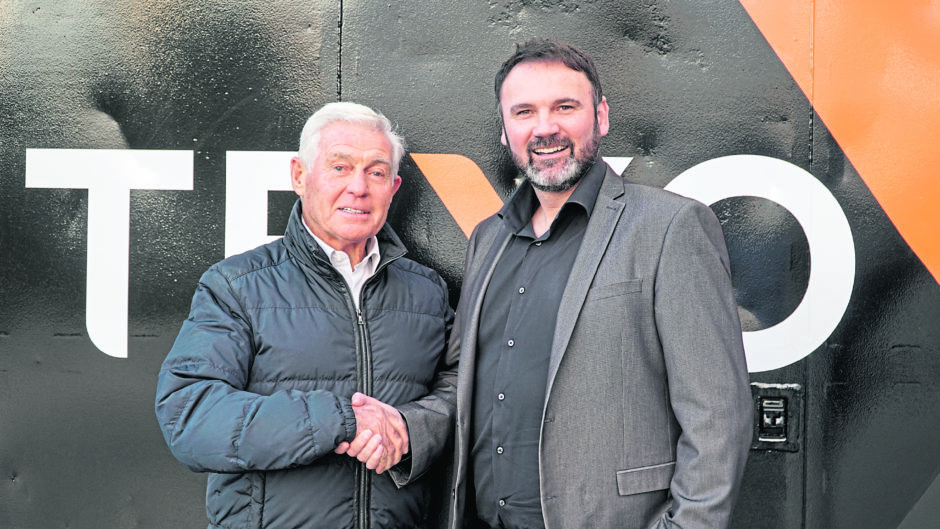 Texo Group, which formed in August 2018, has announced it is on target to exceed all of its budgeted expectations for its first year.
The engineering, construction and technology group was set up to address the strategic value-add needs of clients, through class-leading, technology-enabled solutions.
The company is rolling out an ambitious plan to create up to 1000 new jobs across multiple UK locations and generate annual revenues in excess of £100m.
The business strategy is built on the premise of stealth, agility and flexibility, with a clear objective to positively disrupt the status quo within existing supply chains and redefine service provision.
The business is focused on providing technology-led, integrated asset services for multiple sectors, with particular expertise in the oil and gas and clean energy sectors.
Robert Dalziel, managing director of Texo Group, said: "Our strategy has been to hand-pick the very best people in their respective fields, thereby short-circuiting some of the 'growing pains' that a conventional new company would experience.
"Assembling a team of highly experienced and well-known professionals gives clients the confidence to commission Texo to manage their critical projects and this has been vindicated through the outstanding success of the team on projects won to date."
Texo offers clients an integrated technology, engineering, construction and people development solution through its operational business units – engineering, fabrication, accommodation, integrity+, marine, iHub, compliance and resources.
It offers clients a turnkey solution that encompasses front-end design engineering through to fabrication, construction, inspection, repair and maintenance as well as people management solutions.
Texo Group's ambitious and differentiated buy-and-build business strategy has already surpassed initial first-year targets.
Within oil and gas, Texo has developed a dynamic solution for the sector, positioning itself as the leading Tier 2 contractor in this space.
The company has been awarded a number of high-profile contracts both domestically and overseas and has a very strong forward order book.
The company employs 120 staff with a further 200 contractors. The business has also just opened its new purpose-built engineering and fabrication facility at the Port of Blyth, creating a centre of excellence for clean energy projects.
This will further enhance its extensive quayside bases at Port of Dundee, Invergordon and other strategic locations on the Eastern Seaboard of the UK.
Executive chairman Hayden Smith said: "As an investor from outwith the sector, I am very excited about the vision for Texo Group.
"It is a business that challenges the status quo, focused on providing technology-led solutions to meet the operational needs of our clients. The Texo management team has been hand-picked, bringing together entrepreneurs with focus and determination to bring something new to the market."
Texo's future growth and business strategy will be delivered by a focus on developing innovative technologies, processes and services to meet the diverse operational needs of their clients.
This ethos is exemplified through the creation of iHUB – Texo Group's dedicated centre of excellence for the research, development and commercialisation of the Group's future technologies.
The company has also formed a strategic knowledge transfer partnership with Heriot-Watt University and has dedicated Texo Group facilities within the University's world-famous Robotarium.
Robert Dalziel added: "The future for Texo is exciting on a number of fronts. We have surpassed our initial projections massively in our core oil and gas market. We are also seeing tremendous opportunities in our other target markets including renewable energy.
"This, together with our commitment to developing game-changing technology for our clients and employing the very best people, will ensure that we continue to drive growth in our business and realise our vision of being the fastest-growing engineering group in the UK."