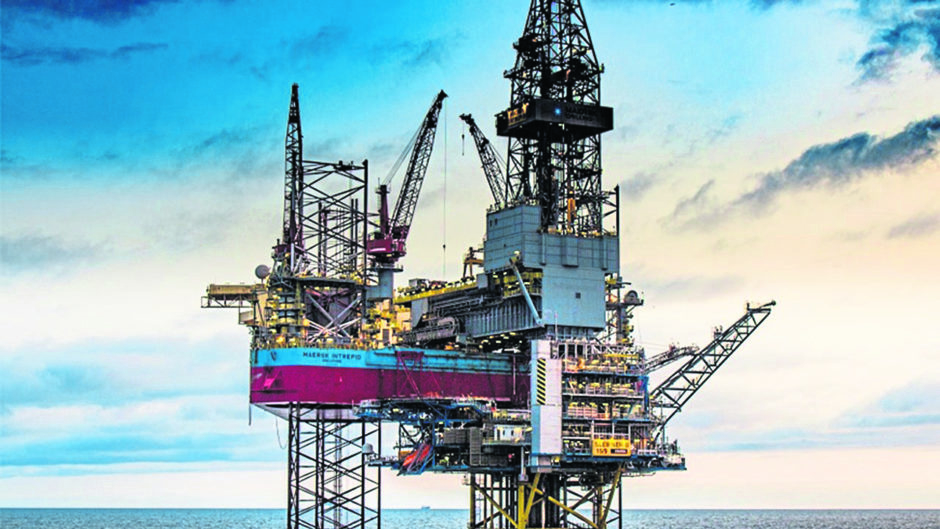 A top boss at Maersk Drilling estimates the North Sea industry could save around $1 billion a year if it makes further in-roads on collaboration.
Morten Kelstrup, chief commercial and innovation officer at the rig operator, said cost control was still "very high on the agenda".
Mr Kelstrup said progress was being made, but the UK is behind peers like Norway.
He said: "I think we can move faster as an industry. We did a survey last year looking at 100 contracts in 2018. Only 20 of those had a wider setup of collaboration. Only one was in the UK and the rest were in Norway. Norway is leading here and that's something that the UKCS should consider focusing on. The prize is substantial. A conservative estimate indicates there is $1bn a year we could take out of the North Sea if we collaborate more. It does require that we do things in different ways by sharing the risk and rewards."
Mr Kelstrup said one way Maersk Drilling is working towards this is through its recent partnership with fledgling operator Seapulse.
Their arrangement sees Seapulse unlock the exploration prospects while outsourcing the entire drilling package to Maersk, removing duplication of effort and staff from the equation and saving money.
In the North Sea, Maersk Drilling will next year drill Azinor Catalyst's Boaz and Hinson prospects which Seapulse recently farmed into.
There is potential on a deal for a third, Goose, with the trio targeting a combined 495 million boe.
Mr Kelstrup said: "We do see an increasing trend and we need to have more models out there like this. When we speak to our customers, financial management is still very high on the agenda. We don't see it going away. It is still crucial to ensure the competitiveness of the industry. We need to drive technology and business model innovations. We see the potential to improve the competitiveness, bringing better value, by reducing waste for our customers and sharing risk and reward for our work on exploration."
The focus on costs is even more pressing given the range of new, nimbler players entering markets like the North Sea.
Mr Kelstrup added: "Generally we're seeing the industry talk about exploration as a growth vehicle which is a big change from a couple of years back. We are seeing that in the North Sea. It has an additional angle where we're seeing more small and medium sized players coming in with new ways of doing business, which is very much aligned with what we want to do as a company. Drilling for better value."
The company has a positive outlook for the drilling sector, although some markets are picking up more quickly than others.
Long-term, utilisation and day rates are expected to improve.
Norway has proved to be the North Sea region with the highest improvement. For the UK sector, Mr Kelstrup said excitement and activity are picking up, thanks to discoveries like Cnooc's Glengorm find.
He said: "We have already seen a significant improvement in the jackup market. It is the natural development coming out of a downturn. Companies are focused on what generates cash more quickly. The OGA has set up the UK quite well, we're seeing strong interest there. We are confident that rig and development drilling is improving in the North Sea. In other regions, we're excited about West Africa and Brazil which is seeing higher activity levels."
As exploration picks up, the industry continues to face growing pressure to address the climate challenge, something Maersk Drilling is working on. In May, the firm said it was going to be putting out a low-emission rig into the field for Equinor through its upgraded Maersk Intrepid vessel. It is the first rig to use a full package of hybrid power, data-driven energy saving and filtering of nitrogen oxide emissions.
As well as dropping emissions, the upgrades mean lower energy consumption from the rig, saving costs for the operator.
Mr Kelstrup added: "We see opportunities. It's the first time it has happened and we expect to see some dramatic reductions in emissions. As an industry we are facing competition from renewables. There is also pressure to address our environmental footprint. We see this and we are testing new technologies to decrease emissions."
Recommended for you

Can oil ever be green? Norway turns to wind-powered drilling