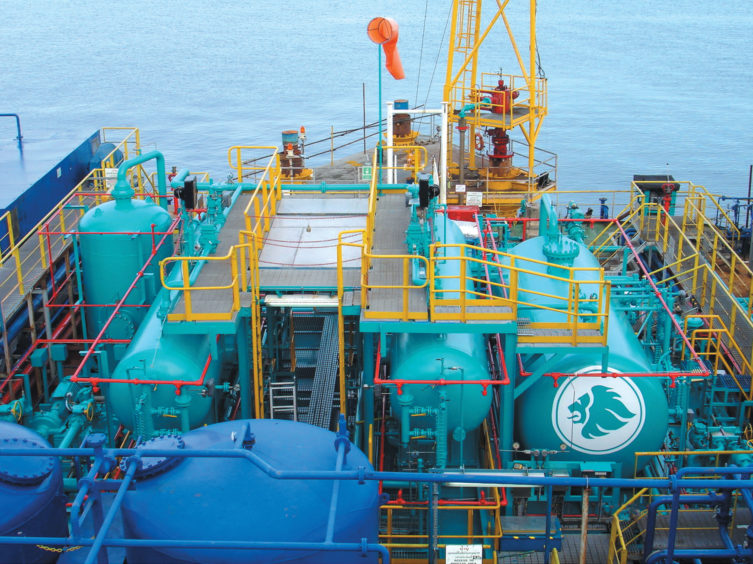 UK oilfield services firm Expro has won a multimillion dollar contract for work on an offshore production vessel for an Indian operator.
Expro, which employs 600 people in Aberdeen, has received the deal to help develop a Mobile Offshore Production Unit (MODU) for the Hindustan Oil Exploration Company in Mumbai.
The seven-year agreement will see Expro build, maintain and operate a production handling facility on the MODU.
Up to 45 new jobs from third-party vendors will be created in the first phase, with 20 Expro jobs being created for seven-plus years for operation and maintenance.
The build and delivery phases will be managed out of Expro's Dubai base, with the latter stages offshore Mumbai.
The MODU will produce first oil from the B-80 field off India's west coast.
Mrinal Vohra, Expro's region vice president of Asia Pacific, said: "The award of this contract, coupled with our strong track record of operational performance and delivery to date, further enhances our long-standing relationship with HOEC and we look forward to maintaining these high standards as we move into our new contract with them.
"Providing bespoke, fast track solutions to our clients, along with our extensive knowledge of operations in Asia, allows us to be ideally positioned to deliver the technical and operational requirements for major contracts in this region."
Last month Expro reported higher earnings and profits for 2018 following a major financial restructuring, which included Chapter 11 bankruptcy proceedings in the US to rid itself of £1bn of funded debt.