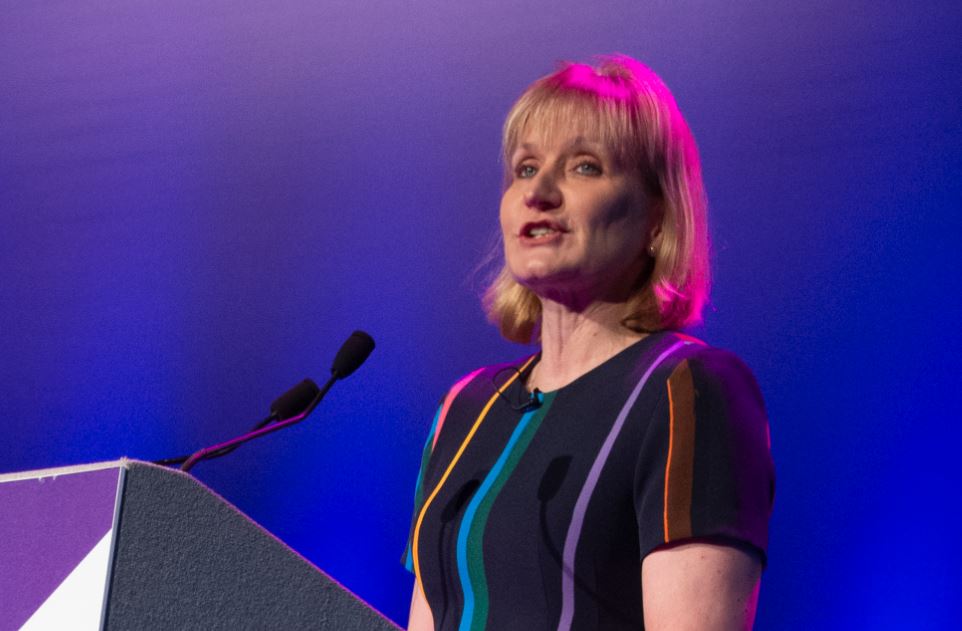 Oil and Gas UK's CEO will insist the industry must address the "real and present danger" of climate change at a major conference in Aberdeen later.
The fossil fuels industry has been under intense scrutiny, with various climate change protests taking place around the world, including at both BP and Shell's AGMs.
Giving the opening address to the OGUK Industry Conference later, Deirdre Michie will say the industry is listening to outspoken activists like Greta Thunberg, who has led global school strikes for the climate.
She is expected to say: "I would like to reassure Greta Thunberg- we are listening, because we want the world to be a better place too.
"And while we believe that our industry's global contribution has improved the lives of billions of people, we are clear that climate change is a real and present danger that we must deal with together.
"When Greta says, 'If solutions within the system are so impossible to find, maybe we should change the system itself.'
"I would like to suggest that as the UK's offshore oil and gas industry has so many talented people, engineers, data scientists, remote vehicle operators, technologists and more.
"We can find and deliver the solutions needed while at the same time positioning ourselves to be at the heart of an energy system that also needs to change."
More than 400 delegates are expected to attend the two-day event at the Aberdeen Exhibition and Conference Centre, which is themed on "An industry in Transition".
In her speech, Ms Michie will also endorse new climate change targets recommended by the advisory committee on climate change for the UK and Scotland.
"We welcomed the Climate Change committee report last month where it recommended that the UK set a net zero target for GHG by 2050 and by 2045 for Scotland.
"This report provides a balanced and thoughtful blueprint towards a lower carbon future and I would commend it to those of you who haven't read it yet.
"Its recommendations are rooted in practical and societal choices that we need to embrace as an industry and as individuals if we are truly to make a leading and constructive contribution to the future of our industry, our economy and our society generally."
Recommended for you

Labour's North Sea plan poses 'clear and present danger' to energy security