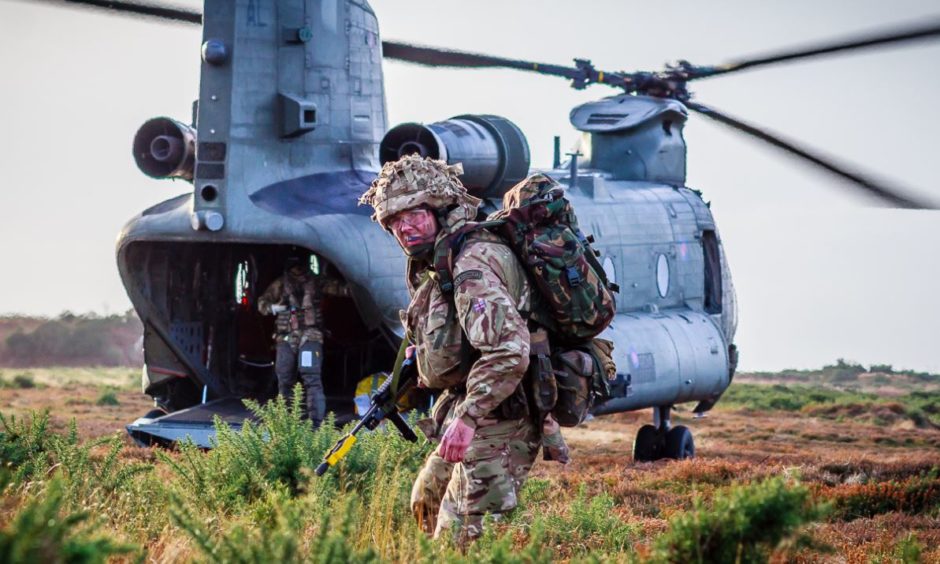 An RAF squadron set up at the height of the Cold War is looking to the oil and gas industry as it seeks to bolster its ranks.
The 2622, based at RAF Lossiemouth, is the only reserves squadron in northern Scotland, and is targeting the energy sector for new recruits as it marks its 40th year in service.
In that time, men and women in the squad have served across the Middle East, Bosnia and Cyprus along with the regular RAF.
It operates with 100 places per year, and commanding officer Chris Beckley believes the offshore sector could be the perfect recruitment base.
He said: "They are obviously people with a spirit for adventure, otherwise they wouldn't be up for going out on helicopters to transit out to oil rigs.
"If you're on an oil rig, it's just the same as the military or working in the hospital in that it is a team environment. Those people obviously enjoy camaraderie and we offer that in spades.
"Clearly they are very robust people who are after a challenge and enjoy a team environment.
"A lot of people with us enjoy the complete change from their work environment and doing something they really can't do anywhere else."
Mr Beckley, who in his career has served as a wing commander in the RAF, is hoping as many as 20 part-time recruits could be sourced from the north-east's energy sector going forward.
The 2622 is focussed on ground combat to protect aircraft at Lossiemouth as well as bases elsewhere in the UK and overseas.
It was established in 1979, when the perceived threat from the Soviet Union was at its greatest.
The squad works for a minimum of 27 days a year, mainly on weekends, developing reservists through basic training and even promotion to officer ranks.
It has a range of men and women from all walks of life and Mr Beckley said the nature of rotational offshore work also makes it a perfect fit.
He added: "We're here in Lossiemouth and we're the only reserves RAF squadron in northern Scotland.
"As far as the RAF is concerned, apart from the medical guys down at RAF Leuchars, there's nothing between us here and Glasgow and Edinburgh
"For the oil and gas industry it is win-win for employers as we're not asking for any time off from their day job.
"I know the guys there are on shift work such as 3/3 so for half that time they will be back on the mainland.
"They're going to have a family, hobbies, they will have time on their hands. I want to get a bit of input in their brain about the opportunities to do something really interesting with their spare time."
Recommended for you

Norway has strategic value to Europe beyond oil and gas