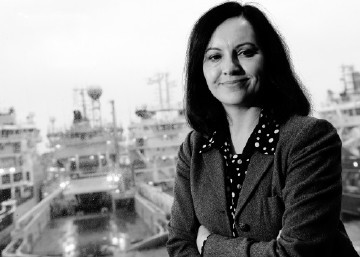 THE UK's shadow energy secretary fears European Union plans to take control of the oil and gas industry's health and safety regulations could destabilise Britain's "gold standard" regime.
During a visit to Aberdeen yesterday, Caroline Flint said draft plans revealed in Brussels last month might not improve the framework for offshore workers in UK waters.
The Labour MP said she was worried the proposals could lead to the UK's health and safety legislation being cast aside in favour of EU-wide regulation.
Under the plans, the EU would set the rules governing safety in the North Sea and how these were met. They include proposals to make companies prepare detailed major hazard reports outlining how they would tackle emergencies before they were given permission to drill.
Ms Flint, who was given the energy and climate-change brief by Labour leader Ed Miliband last month, was in Aberdeen with new shadow energy minister Tom Greatrex to meet industry body Oil and Gas UK and hear about issues facing the sector.
Speaking after the meeting, she said: "There is acknowledgement by the EU commission that the British oil and gas industry is the gold standard of what you would expect from health and safety.
"Therefore it is quite worrying if the EU response to that is to create a situation where British legislation in this area would have to be set aside for EU regulation which is open to all sorts of interpretation and which some in the industry are concerned will not benefit oil and gas workers in the UK.
"Part of the discussion should be about making sure we don't destabilise the regime here in the UK for something which may not provide a better framework for British workers. It is important to improve standards elsewhere in Europe, but not at the cost of what is happening here."