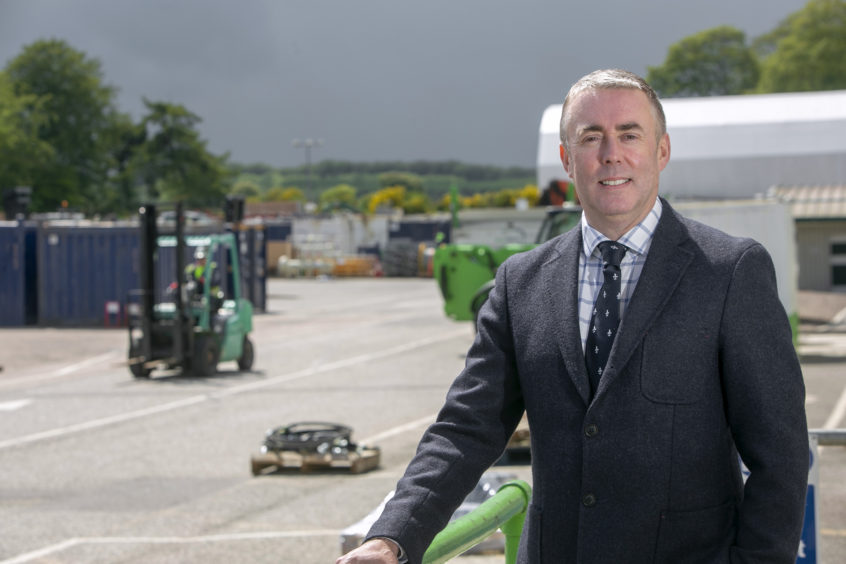 Aberdeen-headquartered energy services firm EnerMech has appointed John Guy as its new chief executive.
Mr Guy, who is currently EnerMech's chief operating officer, will become CEO on August 1, replacing company co-founder Doug Duguid, who will move to a deputy chairman role for a six-month period.
The move is part of a "strategic transition" plan put in place following Carlyle Group's acquisition of EnerMech in a £450m deal last year from fellow private equity investment firm Lime Rock Partners.
Mr Guy joined EnerMech in 2010 as Asia Pacific regional director based in Singapore, where he oversaw expansion of services there, before becoming chief operating officer in 2013.
He started his career in the UK working on FPSO projects in the 1990s and has also spent time Azerbaijan.
More recently he has been tasked with increasing EnerMech's presence in the Caspian, Middle East and Australasia regions.
EnerMech was founded in 2008 by Doug Duguid and chief financial officer Michael Buchan, as well as Derek Grant and Phil Bentley who were all former directors of PSL Energy Services.
The firm received an initial investment from Houston-headquartered private-equity firm Lime Rock Partners that same year.
It was established with the help of an investment of more than £30m from the four shareholders and Lime Rock.
Today the company employs 3,500 people across 40 locations around the world, working on a range of energy sector projects including oil and gas, LNG and renewables, as well as other areas like power and defence.
Mr Guy said: "Having worked closely with Doug Duguid over many years, I am delighted to take over the reins at EnerMech, and to be entrusted with realising the potential of this thriving business.
"Doug's leadership and enterprise has established a formidable platform on which EnerMech can continue to make significant inroads in emerging markets across the globe."
It is understood that Doug Duguid has no plans to retire upon completing his six month term, and on exiting EnerMech he will spend time developing a number of family business interests.
However he said the changes at the top will not impact the day-to-day running of the company.
He added: "John Guy has played a pivotal role in getting EnerMech to where it is today and I am confident the next chapter in the company's growth story will mirror the many milestones achieved by my fellow directors and staff in the company's first decade.
"It will very much be business as usual at EnerMech for all stakeholders, employees, clients and suppliers."
Recommended for you

ICR Integrity taps ex-EnerMech exec for group director role