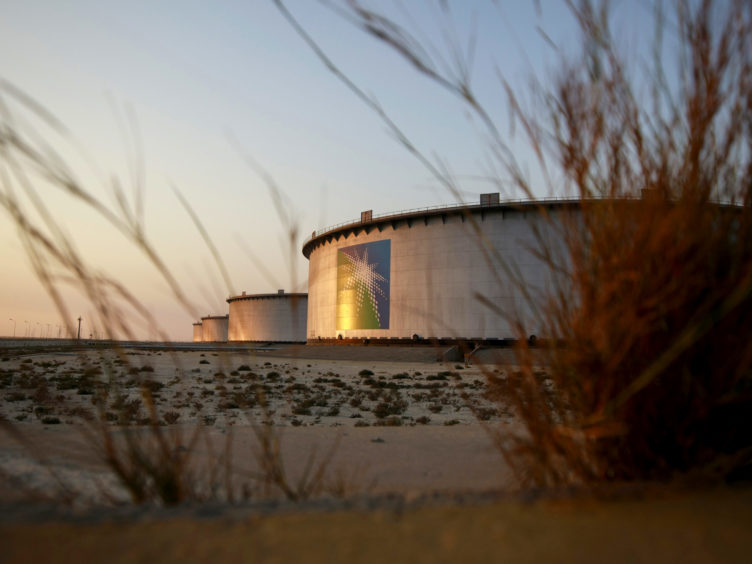 Saudi Aramco expects to complete the expansion of an oil pipeline that runs east-west across the country by September, according to a person familiar with the matter, increasing the amount the kingdom can ship from the Red Sea and avoiding the increasingly tense Strait of Hormuz.
The link currently operates well below capacity, but the long-planned expansion will give Saudi Arabia the option to ship more oil from the Red Sea rather than the Persian Gulf, bypassing Hormuz. About a fifth or the world's oil production passes through the narrow seaway, but its vulnerability has been brought into focus in recent months as tensions between and the U.S. and Iran escalated.
The state oil company will finish the project by September, increasing the line's capacity to carry crude oil from 5 million to 7 million barrels a day, according to a person familiar with the situation, who asked not to be identified because the plan isn't public yet. Aramco officials didn't immediately comment. The company exported 6.84 million barrels a day in June, the vast bulk of it via Hormuz, according to Bloomberg tanker tracking data.
Aramco operates the pipeline below capacity because the largest Saudi oil fields are closer to the Persian Gulf and the majority of exports head east to customers in Asia rather than west to Europe and the U.S.
The plan to complete the expansion by September was first reported by Energy Intelligence.
Although recent attacks on tankers near Hormuz have highlighted the risks of exporting from the Persian Gulf, the East-West pipeline was targeted in May in drone attacks. Saudi Arabia blamed the bombing on Iran-backed Yemeni rebels.
Recommended for you

Prices slide for Aramco but upstream spending climbs