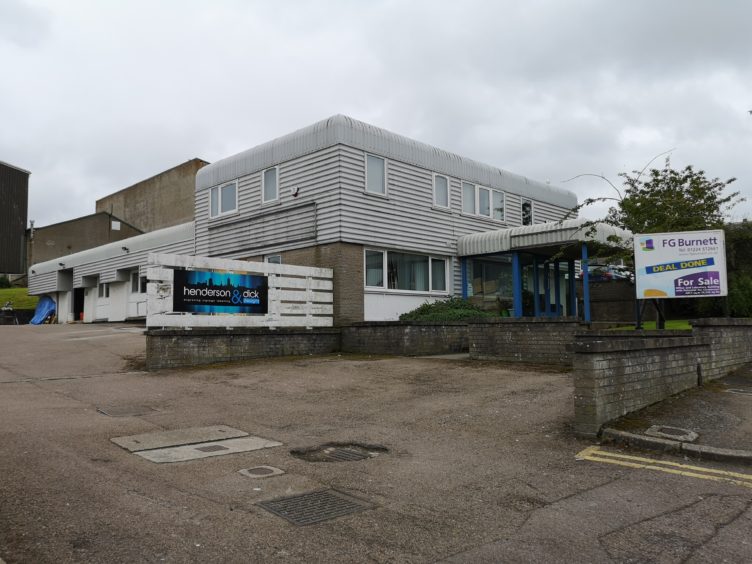 An oilfield services firm has been forced to leave Aberdeen after more than 30 years in the city.
Oilfield Chemical Technology Limited (OCTL) said high business rates have caused the company to vacate its headquarters in West Tullos.
The firm, which specialises in testing drilling fluids and production chemicals for the oil and gas sector, was established in 1988.
It will now operate out of its secondary base in Dorset which was opened 11 years ago.
A total of three people were at the Craigshaw Road facility before the firm moved at the start of July.
Management said they were offered the chance to relocate but opted to take redundancy.
Founder and managing director David Brankling said: "Business rates were a major factor, they are much lower down here.
"We have just relocated to our other offices down in Dorset. Aberdeen was too expensive."
Mr Brankling, a chemist by background and a major shareholder in OCTL as well as its parent company JD Ventures, said it would still provide the same services from its base in the south of England.
OCTL serves clients in the North Sea as well as around the international energy industry.
It is understood the firm employed around 10 Aberdeen staff in 2014, before the brunt of the recent oil downturn hit.
A controversial revaluation in business rates in 2017 brought a steep rise in bills for thousands of firms across the North-east.
Many expressed anger around the timing of the revaluation, arguing it disproportionately hit the region as it failed to reflect the impact of the oil downturn, and appealed against their revaluations.
There is currently a 12.5% cap in place to any rates rises for offices in Aberdeen and Aberdeenshire until 2022 to help offset some of the shock.
Last month, an onshore landmark of the north-east energy sector was torn down in what was described as a side-effect of the rates system.
Silverburn House in Bridge of Don was demolished as property developers preferred to take the building down than pay the hefty bills.
It was once home to Occidental and TotalFinaElf before the oil slump and became vacant last year when Baker Hughes, a GE Company relocated staff to offices in Dyce.
David Brankling started OCTL after more than a decade in the oil and gas industry working in areas including research and development, marketing and drilling chemistry.
The company's website states he patented several lab techniques which are widely used in the industry for testing drilling fluids.
OCTL lists consultancy work among its main business, along with laboratory testing for samples across the life of oil fields ensuring that the chemicals being used are fit for purpose.
As well as the UK North Sea, the firm has worked for clients in regions across Africa, Asia and Western Europe.
Recommended for you

Rates 'killing' Aberdeen businesses as 650 premises sit empty