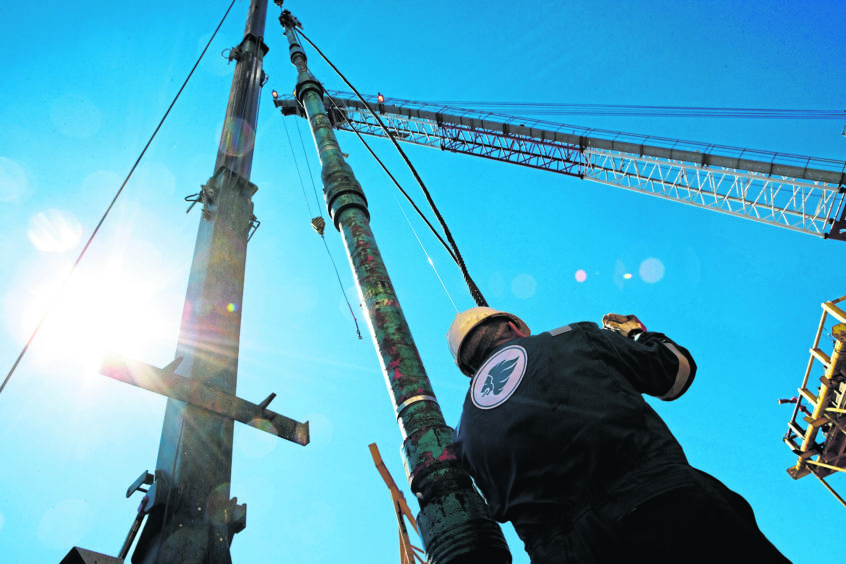 Pressure on oil and gas well infrastructure continues to be challenged by ever increasing global demand.
In its World Oil Outlook 2018, OPEC predicts primary energy demand will increase by 33% by 2040, with oil remaining the fuel with the largest share in the energy mix.
THE INTERVENTION  CHALLENGE
It is important that the industry looks for new and innovative techniques to enhance production from existing wells as it emerges from one of the most challenging economic downturns in its history.
With a revitalised focus on expenditure, the industry has been presented with a dual responsibility: to maximise the recovery of hydrocarbons to satisfy growing demand requirements in the safest and most cost efficient manner possible.
A third challenge is to ensure that once wells have been exhausted of their resources, they are decommissioned or abandoned using the most responsible, safe and efficient methods that comply with legal requirements.
Issues such as well barrier failure and plug and abandonment (P&A) demand efficient solutions.
Research gathered by Expro suggests 19% of the world's gas wells suffer from a degree of leakage while a common location for a well leak (loss of barrier) can typically be found in the annulus between the casing strings.
The consequences can be severe. From a safety perspective, annulus pressure and casing leaks represent the risk of an uncontrolled release of pressure from the well, which in turn could result in the release of hydrocarbons and other formation fluids and, in the worst-case scenario, a blowout.
DEVELOPING SOLUTIONS
With cost reduction a key challenge in the modern industry, attention on the role which workovers and interventions can play in safely extending field life or managing abandonment has never been greater.
A response to this has been the development of a range of new and innovative technologies and a review of conventional practices and processes to enable production optimisation or P&A at an attractive project lifecycle cost.
Expro has been a leading global provider of intervention services for more than 40 years and recently acquired Quality Intervention, QI, which added new coiled
tubing technology, annular
integrity technology and innovative in-situ wellhead remediation tooling to its product and services range.
The CoilHose Light Well Circulation System (LWCS) is drastically changing the intervention market by substituting the conventional steel coiled tubing with hose.
The CoilHose system has been deployed on multiple occasions with more than 100 runs in live wells and has enabled rigless light circulation services from a package with a relatively small footprint.
The system offers oil and gas operators an alternative to traditional coiled tubing with a system that can be rapidly deployed across all types of installations both onshore and offshore including riserless subsea applications reducing overall HSE exposure while maximising operational uptime.
This technology provides the further compelling efficiency of being able to deploy wireline from the same unit, thus avoiding lengthy and costly idle rig up and rig down periods between the different types of intervention.
In addition to the intervention of the main wellbore, Expro now has the ability to enter and intervene the annuli.
With casing integrity issues (pressure in the annulus) a growing concern due to the stock of ageing wells, Expro's annulus intervention solutions are helping to address well integrity challenges.
The WellSpring annulus intervention system offers minimally intrusive equipment allowing the wellhead remediation of annular integrity issues without the use of a heavy workover rig, resulting in reduced costs.
This system, which can be rapidly mobilised, helps operators increase recovery through the revitalisations of shut-in wells.
IMPROVED INTERVENTION
The creation of these new conveyance technologies marries all the best aspects of wireline and coiled tubing in a unique, versatile and cost-effective service.
It is emblematic of the broader drive towards enhanced and improved intervention innovation within the oil and gas industry, to assist in maximising the value from existing reserves and to ensure their safe abandonment when the time comes.
Recommended for you

Decommissioning oil and gas 'megastructures' set to clash with offshore wind