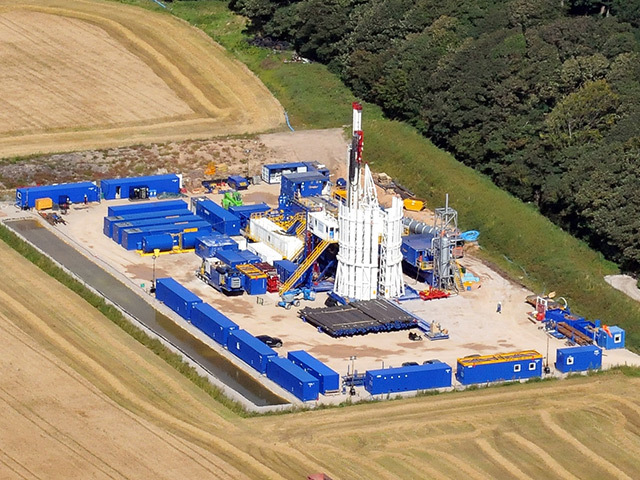 The Oil and Gas Authority (OGA) is understood to have ordered a suspension of work at Cuadrilla's Lancashire fracking site over concerns surrounding a recent large-scale seismic event.
The OGA confirmed the suspension of work while scientists "examine the data from the site".
Cuadrilla said on Monday that a tremor measuring 2.9 on the Richter scale had been recorded at its Preston New Road site – the largest ever detected at the facility.
The "micro seismic event" was detected at 11.01pm on Saturday, the firm said.
The OGA said it was "too early to draw any conclusions" on the cause of the event.
The regulator added that it "wouldn't like to speculate" on the time frame of the investigation at this stage.
A spokesman for Cuadrilla claimed the firm was "not hydraulically fracturing at the time and hydraulic fracturing has not been carried out over the weekend".
He added: "This event lasted for a couple of seconds and the average ground motion was 0.1mm per second.
"Being of a low magnitude and with very low ground motion it is unlikely to have been widely felt.
"Operations at Preston New Road remain suspended.
"The well integrity has been verified and remains unaffected."
More to follow…
Recommended for you

Liz Truss risks Tory backlash over end to fracking ban