Offshore bosses were warned today they risk another Piper Alpha tragedy in the North Sea if they use the recession as an excuse to cut back on health and safety.
Health and Safety Executive chairwoman Judith Hackitt was speaking as the HSE published a review of the oil and gas sector – 18 months after a critical report on about 100 platforms.
The Key Programme 3 (KP3) report had discovered backlog levels of non-routine maintenance was as high as 26,000 hours, while only half of deluge equipment – used to supply water to fight fires – passed a test.
Mrs Hackitt said today: "There are a number of positives to draw from this review, most notably that work has been undertaken to deal with all the issues that posed the most serious concern.
"We do recognise the serious commitment of the industry in making the improvements and the considerable resources that are required."
But she said it was still a "work in progress" and the momentum must continue.
Mrs Hackitt added: "The economic climate does pose a real challenge, but we have been here before. Learning from past mistakes means not squeezing key resources at the very time ageing installations and infrastructure need investment.
"Strong leadership within offshore oil and gas companies remains imperative. Safety has to remain top of the agenda.
"HSE made clear at its recent strategy launch that the recession must not become an excuse for cutting back on health and safety. Nowhere is this more true than in offshore operations where there can be no excuse for another Piper Alpha disaster."
The tragedy in July 1988, claimed 167 lives. A gas leak on the platform ignited, engulfing it in a massive fireball. Only 62 people survived.
Key findings of the review include:
Remedial work has taken place to rectify serious cause for concerns, such as fire doors and deluge systems.
There is considerably-raised awareness of the need for effective process safety management and major hazard risk controls.
Good progress has been made on fabric and general plant maintenance, but ageing infrastructure means it is an ongoing challenge.
Ian Whewell, head of HSE's offshore division, said: "Though the findings are encouraging, the challenges are ongoing and should not be underestimated.
"The offshore infrastructure continues to get older and remedial work in some areas is yet to be completed. Momentum must continue to prevent assets degrading to the unacceptable levels identified in the 2007 report.
"Though we appreciate that fluctuating demand cycles provide further challenges to the industry in planning and allocating resour-ces, this will not be permitted as an excuse for poor asset integrity."
The minister with responsibility for health and safety, Lord McKenzie, said: "I am encouraged by the review and the response of industry leaders – there is evidence of good progress. The review was commissioned on the 20th anniversary of the Piper Alpha disaster."
Malcolm Webb, chief executive of industry body Oil & Gas UK, said: "We welcome the HSE's review into the progress made by the industry in resolving and addressing the issues raised in the KP3 report at the end of 2007 and are pleased that all the matters that gave rise to significant concern, the so-called 'red light issues', have been resolved satisfactorily."
Gordon Ballard, co-chairman of Step Change in Safety and chairman of offshore giant Schlumberger UK, said: "It is most encouraging to note that the HSE survey indicates that 95% of the workforce are aware of the major hazards in the workplace.
"However, the review also points out there is room for improvement, particularly in enhancing the role and performance of safety representatives."
But Jake Molloy, regional organiser for the RMT union in Aberdeen, said: "It is difficult to see how improvements can be sustained in cases like BP announcing significant cuts to workers terms and conditions coupled with proposed changes to maintenance strategies, Shell announcing around a 20% cut to engineering and maintenance support staff onshore and many more companies shelving all planned engineering projects while cutting staffing levels."
Aberdeen North MP Frank Doran said the KP3 report had been a "damning indictment" of the state of offshore infrastructure at that time.
He added: "Following this review, the report card reads 'good progress, but a lot more to do'. In particular, the report highlights continuing concern about hydrocarbon releases, concerns over auditing and sharing experience with other companies."
"The report questions whether all companies are meeting the requirements of the safety representative and committee system."
Recommended for you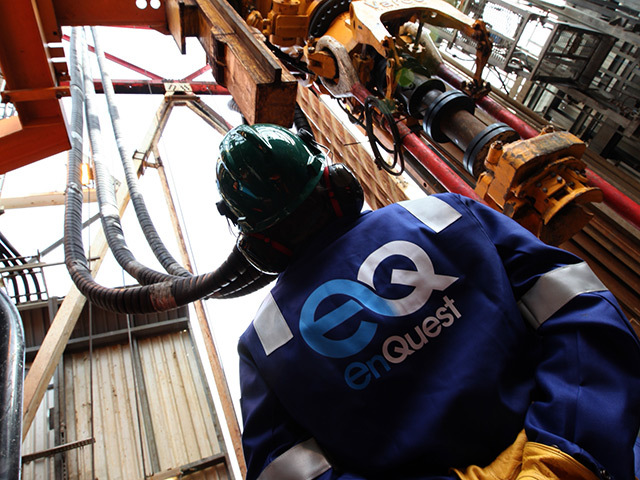 HSE flags containment risk on EnQuest's Magnus platform