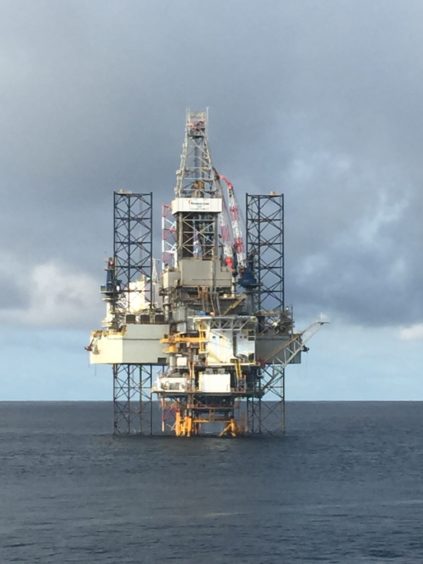 Vaalco Energy has set out formal plans to list on the London Stock Exchange's main market. The listing should take place by September 30.
The company produced 3,664 barrels per day of oil during the second quarter from its Etame Marin block, offshore Gabon. This would come in addition to its listing on the New York Stock Exchange. US investors have become increasingly focused on domestic prospects, largely in shale, which has often been blamed for a lack of interest in international opportunities, such as West Africa.
In London, the company will trade under the EGY ticker – the same as its US designation – and will have an expected market capitalisation of around $100 million.
Vaalco is focused on generating free cash flow from a low-risk reserve base, it said. The company is working on Etame this year, with up to three development wells and two appraisals within the next 12 months. Etame holds around 123mn barrels of reserves and resources. As of the end of June, it has $48.6mn in cash and no debt.
Production in the third quarter is expected to be around 3,000-3,300 bpd net, with full year output of 3,300-3,900 bpd.
In addition to its Gabonese production, the company also has a 31% stake in Equatorial Guinea's Block P, potentially offering exploration upside.
"Vaalco has an enviable position for a company of its size in terms of its debt-free balance sheet and strong cash position," said Vaalco's CEO Cary Bounds. "This allows us to self-fund our active work programme that has recently commenced, and will provide multiple catalysts in the coming year as we look to enhance production and realise upside from our proven reserves and resources."
Listing in London, Bounds said, was intended to act as a "springboard to achieve our ambitious medium-term organic and inorganic growth objectives".
Vaalco spudded the Etame 9P appraisal on September 13, on the Dentale formation. This should take around four weeks and will be followed by the Etame 9H development well, on the Gamba formation. Vaalco has said there might be 4.6mn barrels in the Dentale, under the Etame field. Drilling is being carried out by the Vantage Drilling International Topaz jackup.
Drilling capital expenditure in 2019 should be $20-25mn, with another $5-10mn in 2020.
Vaalco has entertained forays into other geographies. It was working in the onshore US for a while and, in 2008, farmed in to the North Sea. Closer to its West African focus, it was working on an Angolan block for more than 10 years, finally managing to extricate itself in July.
In January 2015, the company was trading at over $5 on the NYSE. By August this year, it was at $1.8.