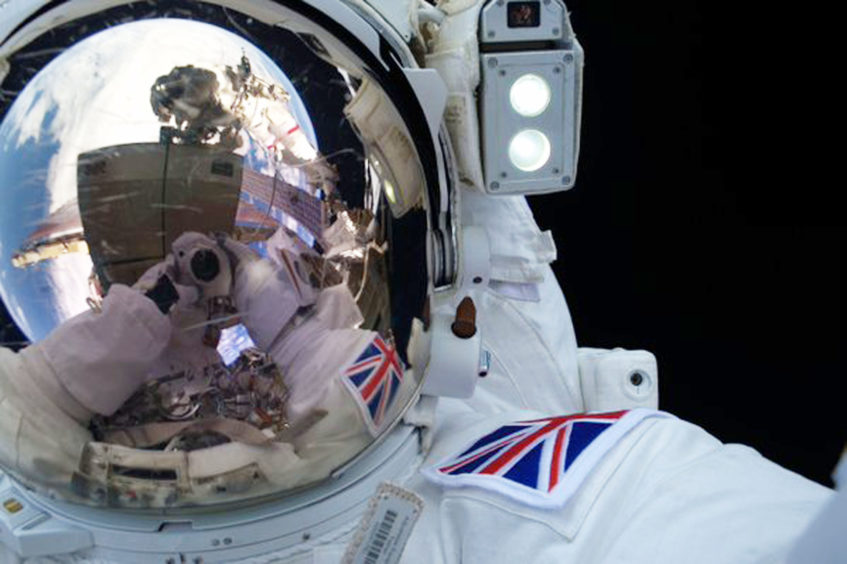 A British astronaut will blast off to a major oil and gas conference later this year.
Major Tim Peake, the first Brit to walk in space, will give the keynote speech at the Opito Global Conference in Kuala Lumpur, Malaysia in November.
Now in its 10th year, the event hosted by the skills body is the only international seminar of its kind focussed on industry safety and competency.
Major Peake launched beyond the stratosphere on December 15, 2015 in the Soyuz spacecraft and will share his experiences of how he prepared for the six-month mission on the International Space Station (ISS).
Within a month of arriving, he embarked on a spacewalk to repair the station's power supply. He also helped dock two spacecraft and took part in more than 250 scientific experiments.
Preparing for the mission included survival courses in extreme environments, such as spending a week in an underground cave system in Italy and working for 12 days in underwater conditions to simulate weightlessness.
He said: "My extensive training, particularly using virtual reality simulators, was undoubtedly the best preparation for launching into space and living there for six months.
"In space we speak about how you need to sweat the small stuff. If you've tested scenarios repeatedly it means you can quickly react to situations.
"Our training helped us appreciate what it felt like to be cold, hungry and under pressure. You understand your capabilities and can be prepared for every eventuality.
"In any high-risk environment, preparing for the worst makes the reality easier. When you've spent hours simulating every possible outcome, you feel ready to respond as a team."
Around 400 people are expected to attend the free event.
Opito said there are similarities between how the space and energy industries prepare for working in extreme environments.
Chief executive John McDonald added: "We can learn a great deal from Tim's inspiring space experience, how simulation technology helped him get mission ready and how these new techniques can be used in energy sector."