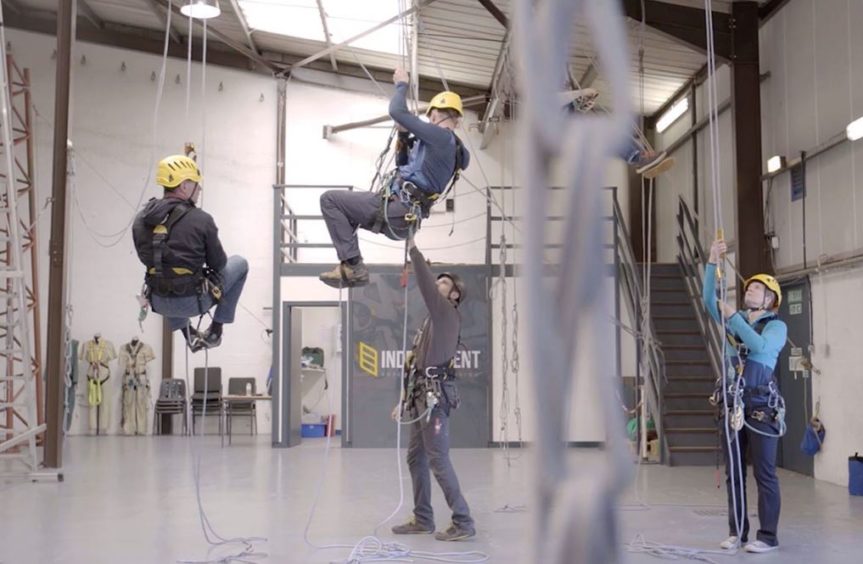 North-east husband and wife team Ally and Lynn Coull have snapped up the rope access training arm of Talon NDT Aberdeen.
Their new Bridge of Don-based business, acquired for an undisclosed sum, is called Independent Ropes.
Mr Coull, who has clocked up 18 years of rope access experience, worked for Talon's rope access training business for more than a decade before moving on to work for Advanced Industrial Solutions.
He was later approached by Talon to go back as lead rope access trainer and assessor.
Since he and his wife had been looking for an opportunity to own and run their own business, Mr Coull suggested Talon sell them the ropes side of its business.
Mrs Coull, having taken a break from professional services marketing to raise a family, was also looking for an opportunity to return to the workplace and felt ready for a new challenge.
"We are keen to create the most effective and realistic conditions for learning, Mr Coull said, adding: " When you're hanging from a rope at height you want to know that you know exactly what you're doing. It's great to have autonomy to run the business our way."