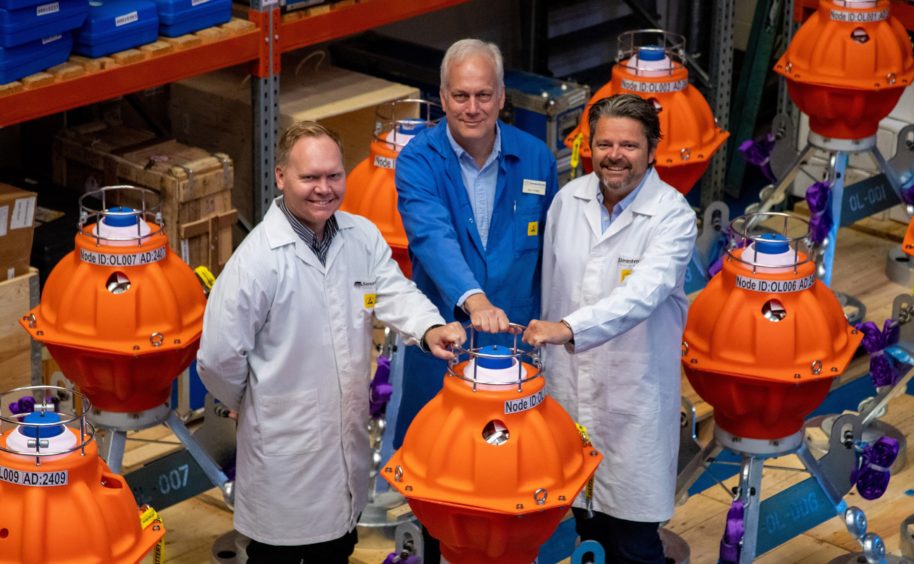 Norske Shell has agreed a deal with underwater design firm Sonardyne for a 10-year seabed subsidence monitoring campaign at its Ormen Lange field in the Norwegian Sea.
The agreement will see Sonardyne International will provide data to help Shell detect changes caused by ongoing gas extraction.
It is hoped the results will determine its reservoir management strategy as Shell continues to produce from the field.
The project will run from 2019 to 2029.
Shaun Dunn, global business manager for exploration and surveillance at Sonardyne, said: "We have been working closely with Shell's geoscience teams at this field for more than 10 years and our latest technology developments have created a sensor which enables operators to continuously monitor seafloor deformation with the extremely high precision that is required for proactive reservoir management."
The Ormen Lange field was discovered in 1997 and started production in 2007.
Norske Shell's senior project surveyor, Tomas Frafjord, added: "Shell has fully supported Sonardyne for over a decade in the development and improvement of seabed subsidence monitoring technologies that have been used to great effect at several of our fields.
"While the oil and gas industry drove these initial developments, it is very pleasing to note that they have also become a key tool for the scientific community, enabling scientists and researchers to measure movements of subduction zones and tectonic plate boundaries.
"This, in turn, is helping to unlock a better understanding of the earth's dynamics and providing the information which can be used as an early warning system of potentially catastrophic events along major populated coastlines."
Recommended for you

Shell to sign deal with Qatar on $29 billion gas project