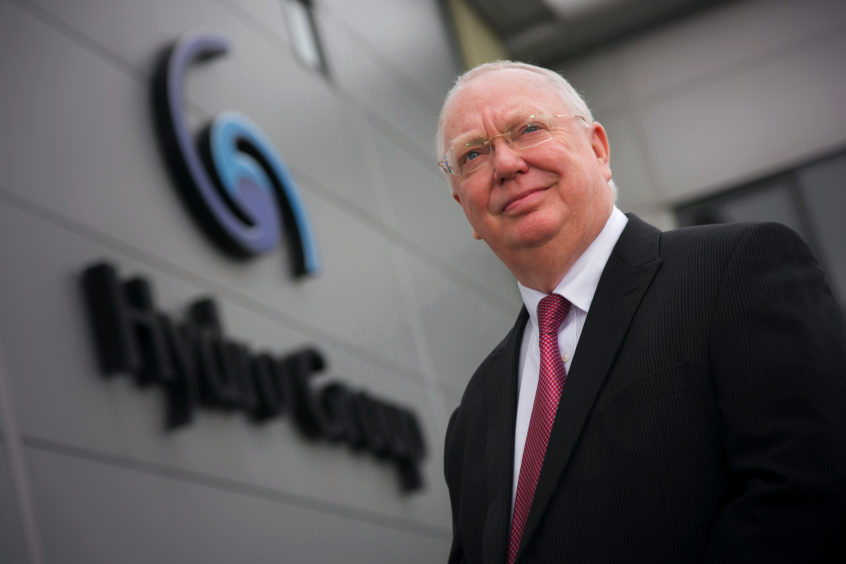 Hydro Group has hailed growth thanks to work in the defence sector but said the subsea industry it operates in still has a "long, hard slog" ahead.
The Aberdeen engineering firm saw 19% growth in sales turnover last year, which primarily comes from work in military markets such as the Dreadnought submarine programme.
Defence represents around 60% of the firm's business, but managing director Douglas Whyte said the subsea industry, which it designs and manufactures cables and connectors for, is still plagued by volatility and a lack of new projects.
The company, which employs 125 people between bases in the north-east, US and Singapore, started 2019 with a £12.5million backlog, which Mr Whyte said positions them well.
He said: "I think the prospects for Hydro Group are very, very strong.
"We finished off the year with a £12.5m order book at the first of April. We're going to have strong growth this year and it is really down to our defence business.
"It is long term work that is great for any business to have in its order book which gives stability."
The firm is working on Dreadnought-class submarines which will carry the UK's Trident nuclear weapons after they replace the four-strong Vanguard fleet from the 2030s onwards.
Mr Whyte said he expects growth to continue as the benefits of that contract starts to come through, while the firm has sight on another potential four orders, worth around £45m to Hydro Group over the next 10 -12 years.
The company posted pre-tax profits £118,363, up from a £50,000 loss the year before, on turnover of £11m, up from £9.1million in 2017.
While the defence sector has positioned them for growth, Mr Whyte said the subsea industry still faces a series of challenges.
He added: "I personally think it is still a long hard slog to get back to a reasonable return in the industry because there's so much volatility going on.
"I don't think you can find anyone who would say the industry is on the up and up. Or it might be going up, but an inch compared to three or four metres higher.
"What's still lacking out there is new projects and it is new projects that fuels the expansion of the subsea industry."
Aside from defence, Mr Whyte said recent growth can be attributed to international work.
Having seen a number of downturns over his career, he said some firms are becoming more resilient due to their international outlook.
He added: "I have been in business for 30 years and I have been through three major oil recessions.
"One thing that has been different from Aberdeen's perspective is that most businesses in Aberdeen that are related to oil and gas now have an international presence, they're dealing internationally so it is not just a North Sea customer base."