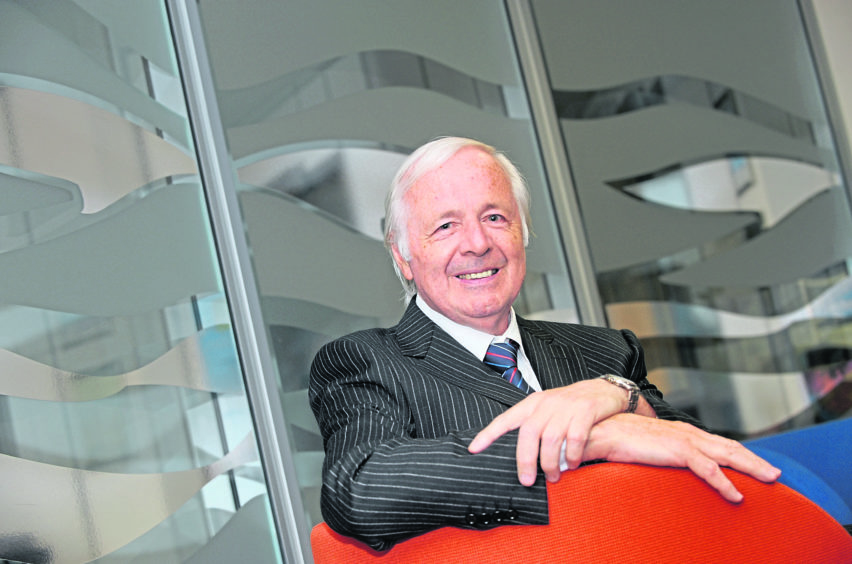 A charming and dedicated businessman who worked tirelessly to ensure oil and gas businesses were represented on the world's stage has died aged 80.
Aberdeen ambassador and former boss of Munro's Travel, John James Burnett (known affectionately as Jack), died very suddenly, but peacefully, on October 8.
Mr Burnett joined Munro's Tourist Agency in 1969 having met the then owner, Ian Stephen, on a business trip.
Over the years he pioneered the development of a business travel service to support the fledging Aberdeen oil and gas industry, which still continues to this day.
And it was through his leadership and innovation, capitalising on the oil and gas industry when it was in its infancy, Munro's became one of the largest independent travel management organisations in the UK.
In 1972, Mr Burnett organised a special exploratory trip from Aberdeen to Houston to investigate the interest in attending the Offshore Technology Conference (OTC).
The following year he introduced the first special group travel package and the firm has been supporting hundreds of clients to the conference each year since.
Mr Burnett continued his annual visit there for 40 years, becoming an important ambassador between the UK and US oil and gas industries and played a key role in establishing Aberdeen as a major offshore oil centre around the world.
In 2001 Mr Burnett took sole ownership of Munro's supported by his wife Margaret and his son Murray.
A few years later his daughter Jackie also joined the family business working as an HR consultant for several years.
Jack and Margaret retired from Munro's Travel in 2012 and business continues to thrive today under the leadership of their son Murray.
Derek Tucker, former editor of the Press and Journal said: "Jack was instrumental in establishing the annual visit by a huge delegation from Aberdeen and the north of Scotland to the annual Oil Technology Conference in Houston, Texas. The efforts of Jack and his team ensured that Scotland more than punched its weight on the world stage at one of the major showcase events in the energy calendar.
"His effortless charm and determination to look after the 400 delegates 5000 miles from home made OTC both hugely important and thoroughly enjoyable.
"The Press and Journal was delighted to partner Munro's in this venture. On a personal level, I am proud to have known him as a friend. He will be sorely missed ."
Mr Burnett was a keen golfer and member of Deeside Golf Club for more than 40 years.
His family said he loved entertaining on his guitar with renditions of Wild Rover and Take Me Home Country Roads.
He is survived by his wife Margaret, daughters Jackie and Paula and son Murray. He had eight grandchildren.
Murray, said: "We have been inundated with tributes for dad from the local and business community around the world. He was a true gentleman in every sense of the word, his eyes lighting up and with a big smile whenever and whoever he met. He will be sorely missed, however it's fair to say his life was a life well lived and dearly loved".
His funeral will be held tomorrow at West Chapel at the Aberdeen Crematorium. All friends and business acquaintances are respectfully invited.
Recommended for you

Aberdeen solicitor, who clinched major oil deals, dies aged 70