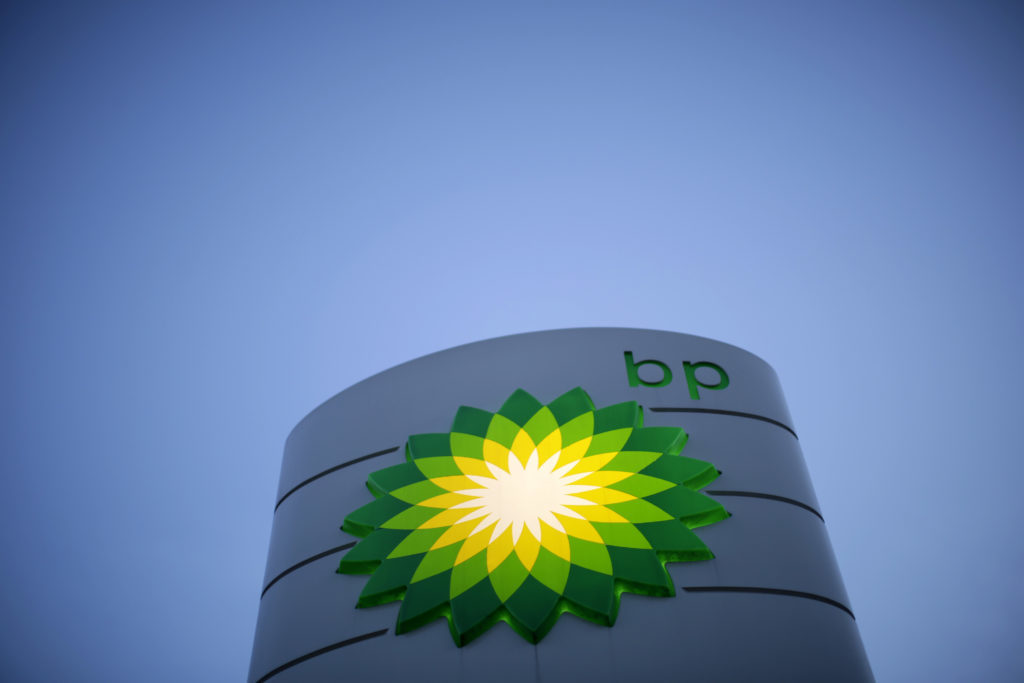 Storms, lower oil prices and impairments pushed energy giant BP into the red in the third quarter of 2019.
The London-headquartered firm posted pre-tax losses of £19.4 million for the three months, against a surplus of £4.2 billion a year ago.
Revenues totalled £53.8bn, down 14% year-on-year.
Upstream earnings were dented by Brent crude prices, which averaged $62 per barrel during the three months, compared to $75 in the same period last year.
And upstream production was 2.5% lower year-on-year, mainly due to maintenance activities and the impact of Hurricane Barry in the US Gulf of Mexico.
BP also wrote down an impairment charge of £2.56bn relating to divestments, mainly in North America.
The company has announced disposals worth £5.6bn in the first nine months of 2019, and expects to reach £7.7bn by year-end.
BP published its Q3 results at the end of a month marked by the announcement that its long-serving chief executive, Bob Dudley, will step down early next year.
He will be replaced by Irishman Bernard Looney, who has led BP's global upstream business since 2016.
BP chief financial officer Brian Gilvary said Mr Looney would be taking up the reins at a "time of huge change for society".
The company has been investing millions of pounds in low-carbon technology firms and has pledged to monitor methane emissions from its operations around the clock.
But that hasn't stopped environmental activists targeting BP and pushing for the firm to stop investing in oil and gas exploration.
Mr Gilvary said Mr Dudley had "led the change" on the energy transition at BP, but that the "change at the top" was an "opportunity to move the ship in a slightly different direction".
He added that BP had done a "huge amount" of work to make its products more efficient and less carbon intensive and would provide more detail on its ambitions for supporting the transition early next year.
David Barclay, head of office at Brewin Dolphin Aberdeen, said BP's figures were a reminder of the impact volatile crude prices can have on oil majors' results.
Mr Barclay said: "Despite the loss, there are positives to take from the expansion of the downstream business, the progress of BP's divestment programme, and greater cash flow.
"However, the upstream division and gearing remaining beyond target are areas for concern, while investors will also take a short-term hit from the scrapping of the scrip dividend."
Recommended for you
X

Profit spike for Orsted in Q3 as revenues experience dip