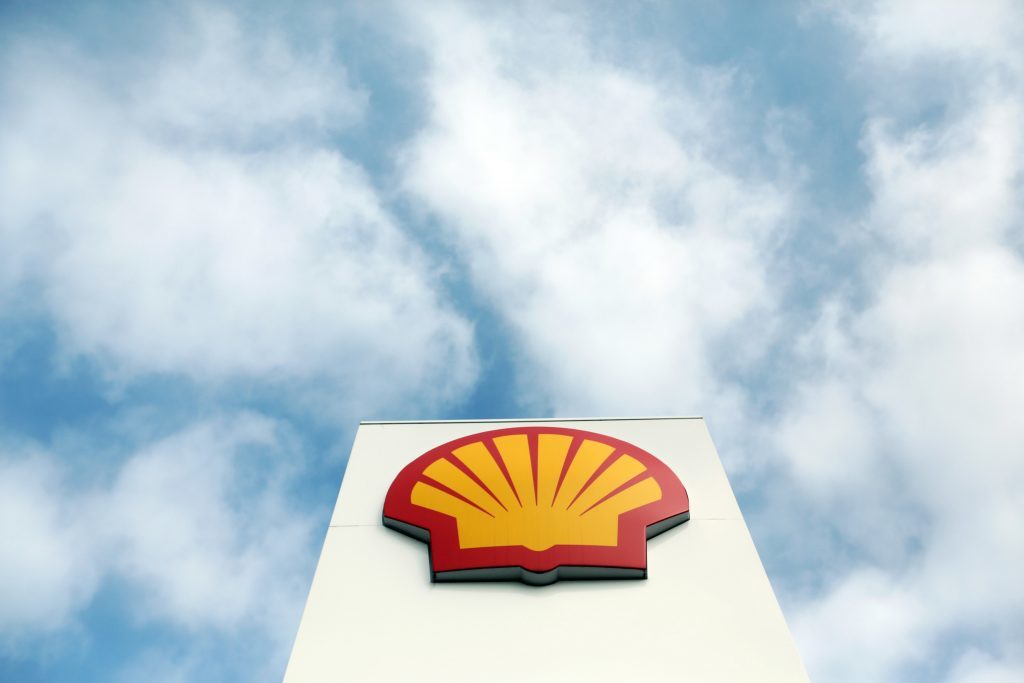 Shell's boss said today that "prevailing weak macroeconomic conditions" had created uncertainty around the schedules for some of the firm's key objectives.
The Anglo-Dutch company became the latest oil major to bemoan lower oil prices in its third-quarter results, which showed a drop in earnings, following BP and Total earlier this week.
Shell has been trying to reduce its gearing to 25% and buy back at least £19.3 billion of its shares by the end of 2020.
When crude prices plummeted during the most recent downturn, Shell paid dividends in the form of additional shares, rather than cash.
But with market conditions improving, Shell said in November 2017 that it would cancel its scrip dividend programme and start repurchasing shares.
Today, Shell launched the next tranche of its share buyback programme, with a maximum aggregate consideration of £2.1bn through to January 27, 2020.
Since the launch of the programme, Shell has bought back £9.3bn in shares.
Gearing is a key measure of Shell's capital structure, showing net debt as a percentage of total capital.
At the end of the third quarter, net debt was £57.6bn, and gearing was 27.9%.
Chief executive Ben van Beurden said Shell's intention to buy back the £19.3bn shares and reduce its net debt "remained unchanged".
But Mr van Beurden warned that macroeconomic conditions and a "challenging outlook" created "uncertainty about the pace of reducing gearing to 25% and completing the share buyback programme within the 2020 timeframe".
His comments came as Shell revealed third-quarter CCS earnings of £3.7bn, down 15% year-on-year.
Shell blamed the drop on lower oil, LNG and gas prices, and weaker refining and chemicals margins.
This was partly offset by stronger contributions from LNG and oil products trading and optimisation, and a strong showing by its retail arm.
Oil and gas production totalled 3.56 million barrels of oil equivalent (boe) per day during the third quarter, down 1% year-on-year, mainly due to divestments, weaker operational performance and higher maintenance activities, offset by field ramp-ups.
Shell recorded third-quarter, pre-tax profits of £6.47bn, a 14% decrease compared to the same period last year, while revenues fell 11.8% to £69.2bn.
Mr van Beurden said: "This quarter we continued to deliver strong cash flow and earnings, despite sustained lower oil and gas prices, and chemicals margins.
"Our earnings reflect the resilience of our market-facing businesses and their ability to capitalise on market conditions, including very strong trading and optimisation results this quarter."
David Barclay, head of office at Brewin Dolphin Aberdeen, said: "Shell's results are a reflection of its peer's, BP, earlier in the week.
"The City was expecting income to have fallen on the back of lower oil prices in Q2 and, following Shell's decision to enhance its disclosure to investors, there aren't many surprises in these results.
"Improved cashflow and the next tranche of its share buyback programme are undoubtedly the bright spots in a tough quarter for the company."
The company's recent UK North Sea activities include making a final investment decision on a project to enable gas exports from the Pierce field.
Shell was also targeted by Greenpeace over its plans to leave the concrete support legs for the Brent field platforms in North Sea.
Read also: Shell upstream boss showcases future plans
Recommended for you
X

Oil firm Total in bid to find Aberdeen school tenant