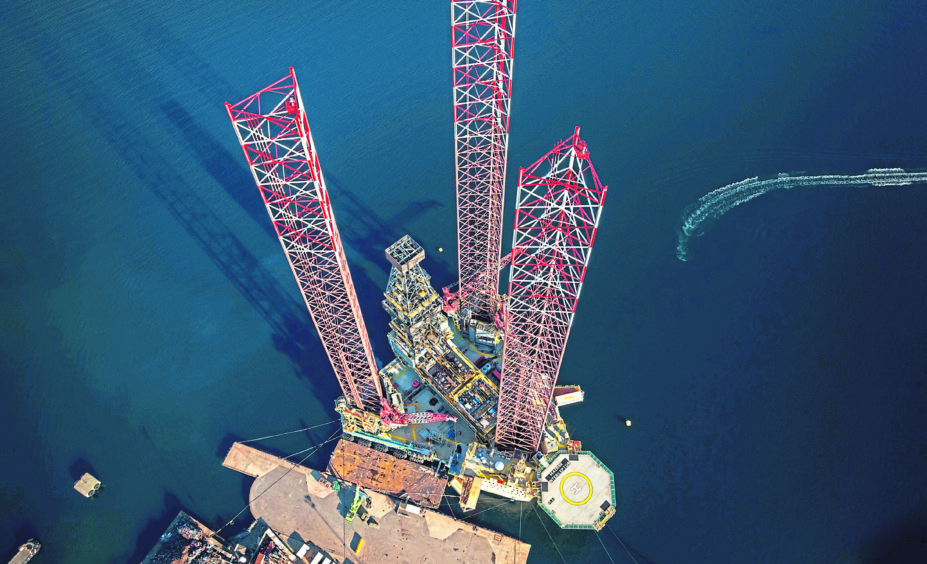 Westwood Global Energy reports there were three exploration wells and three appraisal wells active at the end of October.
North Sea
Equinor spudded the Echino Sor exploration well 35/11-23 on October 6 with the Deepsea Atlantic semi-submersible rig.
Repsol Norge spudded the Kathryn exploration well 9/2-12 on September 28 using the Scarabeo 8 semi-submersible and was completed on October 14. The well was dry.
Equinor's Gladsheim exploration well 32/4-2 was spudded on September 9, then respudded as 32/4-3 S on September 23 using the West Hercules rig. It was targeting 96 mmboe. The well encountered moderate-to-very-good reservoir quality intervals in the primary and several secondary targets, however all the intervals were dry.
On August 30 Aker BP spudded its Kark exploration well 2/1-17 S with the Maersk Interceptor. Pre-drill resources are reported by the to be in the range of 15-48 mmboe.
ConocoPhillips spudded the Busta exploration well 25/7-7 on August 29 with the Leiv Eiriksson semi-submersible. The well is targeting pre-drill resources in the range 54-199 mmboe.
Aker BP spudded appraisal well 25/4-14 S on August 28 with the Deepsea Stavanger to de-risk infill well opportunities to the east of the Alvheim field. The well was abandoned on September 22. A result has yet to be confirmed.
Norwegian Sea
OKEA spudded the 6407/9-12 Skumnisse well on October 16 using the Deepsea Nordkapp semi-submersible. The 6407/9-12 well was suspended and the 6407/9-11 Infill Ø well was spud on October 1. Both wells are appraising extensions of the Draugen field.
PGNiG spudded its first operated well in Norway on August 30, targeting pre-drill resources in the range of 10-22 mmboe in the Shrek prospect. The well encountered a 148ft gas column and 131ft oil column in the Middle to Lower Jurassic Fangst and Bat groups. An appraisal sidetrack was kicked off on September 28 and encountered a 213ft oil and gas column in the same section. The GOC and OWC were encountered in the initial well and confirmed by the sidetrack. Resources are estimated at 19-38 mmboe and will likely be tied back to the nearby Skarv field. The well programme was completed on October 15.
Results from OMV's long-running Iris/Hades appraisal well 6506/11-11 S have been published. The well encountered a 70m (230ft) gas column in the Middle Jurassic Garn Formation and a DST flowed at a rate of 1.6 million Sm3 (56.5 mmscfpd) and 885 Sm3 (5,567 bcpd). Resources for Iris have been refined to 25-76 mmboe from a pre-drill range of 19-132 mmboe following DST results. A subsea tie-back to develop the discovery is being considered, probably to the Asgard or Kristin facilities nearby.
Recommended for you

Aker BP makes find at Skarv wildcat