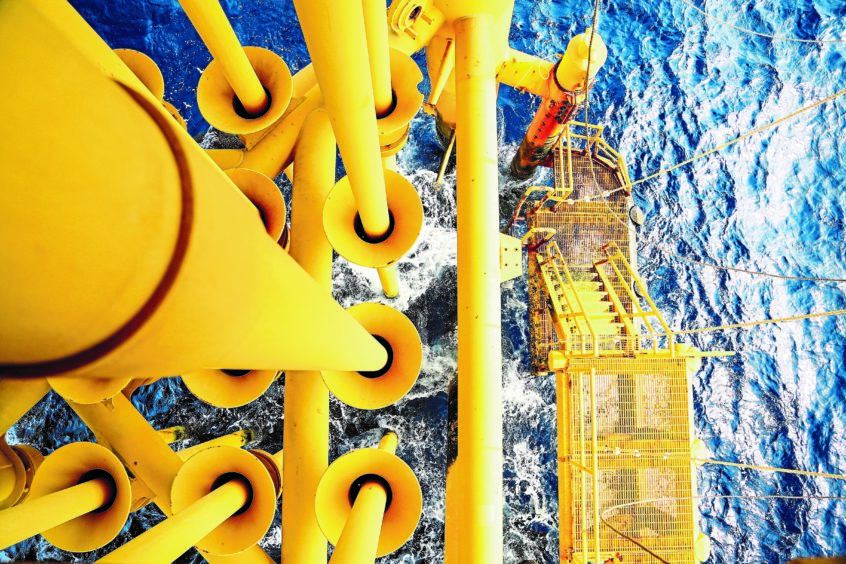 A couple of years ago, outgoing US energy secretary Rick Perry was mocked for a verbal gaffe.
"You put the supply out there and the demand will follow" – the internet was quick to pounce on the statement which contradicted a fundamental principle of economics.
No one is arguing there isn't demand for work in the UK's decommissioning market though.
There is a predicted £49 billion price tag attached to dismantling infrastructure offshore UK, according to the Oil and Gas Authority's latest forecasts.
In north-west Europe, in this year alone, Rystad Energy expects projects to carry £6.5bn in decommissioning commitments.
So it would be wrong to say the host of new specialised decommissioning firms which have popped up in recent years have done a "Perry".
The companies – Fairfield Decom, Well-Safe Solutions, Maersk Decom, Offshore Decommissioning Services, Petrodec, to name a few – have responded to some well-publicised demand.
But one of the main challenges for these specialists is knowing when the volume of work will be available.
Operators are being pressed against the MER UK agenda which seeks to maximise recovery of oil and gas, with the effect being that decommissioning can often be deferred for the sake of the national interest.
Martha Vasquez, associate director of upstream oil and gas at strategy consultancy Boston Consultancy Group (BCG), has been researching the need for specialised firms with fit-for-purpose equipment and expertise in the UK.
She is confident they will play a key role in cutting the basin's costs, but the early days for these firms are presenting some challenges.
"It'd be super helpful if operators could give the supply chain visibility and commitment of the demand," she said.
"The uncertainty on timing – when is the volume going to be available? – is a big question. But there is no question that the volume happens to be there every year."
Fairfield, aiming to take over operatorship of fields in their final years and guide them through decommissioning, hasn't got its first deal yet.
However, Ms Vasquez, who is a self-proclaimed "true believer" in their business model, sees it as "highly unlikely" they won't land that inaugural contract.
Well-Safe has seen success, landing a deal worth tens of millions of pounds in a plugging and abandonment (P&A) campaign for Norway's DNO.
Maersk Decom, which offers bundled solutions covering 80% of the value chain, has been reported recently as not likely to be profitable for another four or five years. But the work is coming – that £49bn tide can't be held back forever.
One question is whether the brunt of it will go to the traditional service firms or these new specialised companies.
OGA figures show the UK is halfway towards its target of a 35% cost reduction in decommissioning and Ms Vasquez believes the expertise of specialist firms could really "move the needle" in terms of dropping costs.
That's supported by Sara Sottilotta, an oilfield service research analyst at Rystad.
She said: "We do believe the number of decommissioning specialists is likely to increase and more of them are coming up in the market.
"The decommissioning market is very attractive and we believe the specialist firms are the right choice for operators because they are able to minimise costs, particularly when it comes to P&A."
One "groundbreaking" development here, according to Ms Vasquez, is the creation of Petrodec, another specialist firm which French firm Perenco has invested in.
Petrodec has line of sight over Perenco's decommissioning portfolio, meaning it has a pipeline of business ahead and access to scale, so lessons from one project can be retained.
With some UK operators individually accounting for huge chunks of the UK's decommissioning total, the arrival of more firms like Petrodec could be key.
Ms Vasquez said: "I think it is great to see new specialist contractors continue to emerge. The first, Fairfield, was a pioneer. Then we had Well-Safe and Maersk Decom.
"To see the move of Petrodec to me has been super inspirational. I think it is groundbreaking.
"Fairfield was a production operator moving into a decommissioning operator.
"I'm a true believer in the model and I absolutely admire Graeme Fergusson and his determination.
"Unfortunately though they don't have the pipeline. Petrodec is the first company that actually has the pipeline. They have access to the Perenco portfolio and this makes a huge difference.
"There are more operators like that in the UK that have these huge portfolios. You have maybe seven to 10 that are going to make 80% of the market in the next 10 to 20 years.
"There are not that many so just imagine if just two or three of them decide to do what Petrodec did.
"I think this would take us a long way.
"The opportunity is clearly about how we move from individually doing great work, with a huge variation between operators, to models that genuinely make a difference for the basin's performance.
"We can only do that if we have continuous activity delivered by specialist teams with fit-for-purpose equipment.
"We need two or three more Petrodecs and two or three of these new suppliers to succeed."
Although these firms are new, they have a wealth of experience behind them and Ms Vasquez urged the operating community to consider them as such.
Fairfield has the experience of an operator and is backed by the likes of AF Gruppen and Heerema.
Meanwhile Ms Vasquez gave the example of Well-Safe's chief operating officer Matt Jenkins, who alone has experience in overseeing a P&A campaign for more than 50 wells in the southern North Sea for ConocoPhillips.
So although these firms are new, she argues that operators should be investing in them, looking at the medium to long-term on who may come out on top as the best in the business.