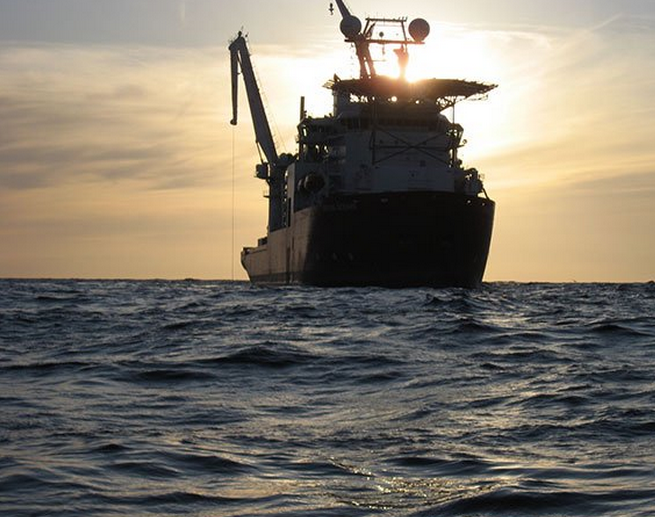 Subsea 7's boss said today that the energy service company was "well-positioned" for its next chapter despite a third-quarter decrease in profits.
Chief executive Jean Cahuzac, who will retire at the end of the year, said the company would be supported by recovering oil and gas markets, growth in offshore wind and an increasing focus on the energy transition.
Third-quarter vessel utilisation was 78%, seven percentage points lower than the prior year period with substantially lower utilisation of its renewable and heavy lifting vessels.
Subsea 7 said that side of the business was impacted by the timing of awards and increased competition for foundation installation projects.
Luxembourg-registered Subsea 7, which employs about 1,000 people in the north-east, had been working on the Beatrice offshore wind farm in the Moray Firth, which came online in May.
At 30 September 2019 there were 35 vessels in the fleet including seven chartered vessels, two stacked vessels and one vessel under construction.
Offshore UK, tie-ins were completed for BP's Alligin project during the reporting period. Production is expected to start next year.
Read more: OGA gives BP thumbs up for west of Shetland oil project
Meanwhile, utilisation of IRM vessels in the North Sea improved compared to the prior quarter.
Pre-tax profits totalled £55 million during the third quarter, down 36% year-on-year, adjusted ebitda dropped 16.5% to £140m, and revenues declined by 12% to £740m.
Full-year revenue is expected to drop slightly in 2019 due to the "timing of progress on certain projects".
Subsea 7 said 2019 would be the "low point" in the cycle for the group's profitability and predicted a rise in revenues next year.
But work on contracts awarded at lower prices during the downturn will keep margins subdued.
The company's backlog rose 7% to £3.8bn. New contract awards during the three months included a deal for the Hornsea 2 wind farm project offshore UK.
Mr Cahuzac said: "Our capability in early engagement, engineering and integrated services is gaining traction in a market that continues to recover gradually.
"Despite the environment of sustained lower energy prices and disciplined capital investment by our clients, our order intake has been strong in recent months, with £1 billion of new awards and escalations in the third quarter.
"The tenders and studies we have engaged in are now converting into FEED and EPIC projects with creative and cost-effective solutions that utilise new technology and
integrated SPS-SURF collaboration.
"Our investments through the cycle, in assets, technology and selective consolidation have kept us firmly in the top tier.
"The recent acquisition of 4Subsea with its life of field expertise in integrity management, data and digital analytics, continues our strategy to lead
the way in all our focus markets."
Recommended for you
X

'That mother ain't ever gonna move again'