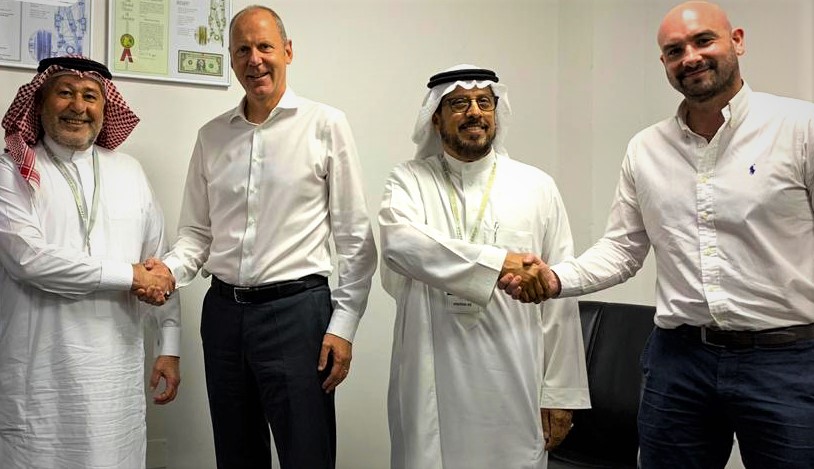 An Aberdeenshire-based firm has signed an "exclusive" long term partnership with a Riyadh-headquartered Saudi oil and gas company.
Stats Group, a supplier of pipeline technology to the oil and gas sector, said the deal with Safari Oil and Gas would see it supply equipment and personnel in the region.
It added that it hopes to achieve revenues of between £1.5million and £2.3m through its work in Saudi Arabia over the next year.
The agreement is also understood to include an on-going partnership on a number of future projects.
Headquartered in Kintore, Stats Group also has operations in Canada, Qatar, Malaysia and in Houston, Texas USA.
Angus Bowie, Stats Group regional director for the Middle East and Asia Pacific, said: "Forming this strategic partnership with Safari Oil and Gas underlines our commitment to growing our business in the Kingdom of Saudi Arabia (KSA).
"Safari is very well respected, has many years of experience, and an excellent track record in the sector."
The Saudi firm is a supplier of products and services to the oil and gas, water, and petrochemical industries in the Saudi Arabia.
Set up in 2007, it is a member of the Safari Group which employs more than 13,000 workers.
Mohammed Al-Ghosain, Safari Oil and Gas chief executive, said: "Partnering with Stats is a major step towards growing the company strategically and to bring into the KSA an international entity with superior technology that adds value to the Kingdom, the industry, creates jobs and is in line with the Kingdom's Saudi Vision 2030.
"Throughout my extensive experience stretching well over three decades in the oil and gas industry, I have never seen such an advanced, safe and cost-effective way to perform pipeline intervention and isolation.
"This partnership will be hugely beneficial to both companies through further collaboration between both companies."
Recommended for you

Faroe Islands plan to stick with oil and gas dream