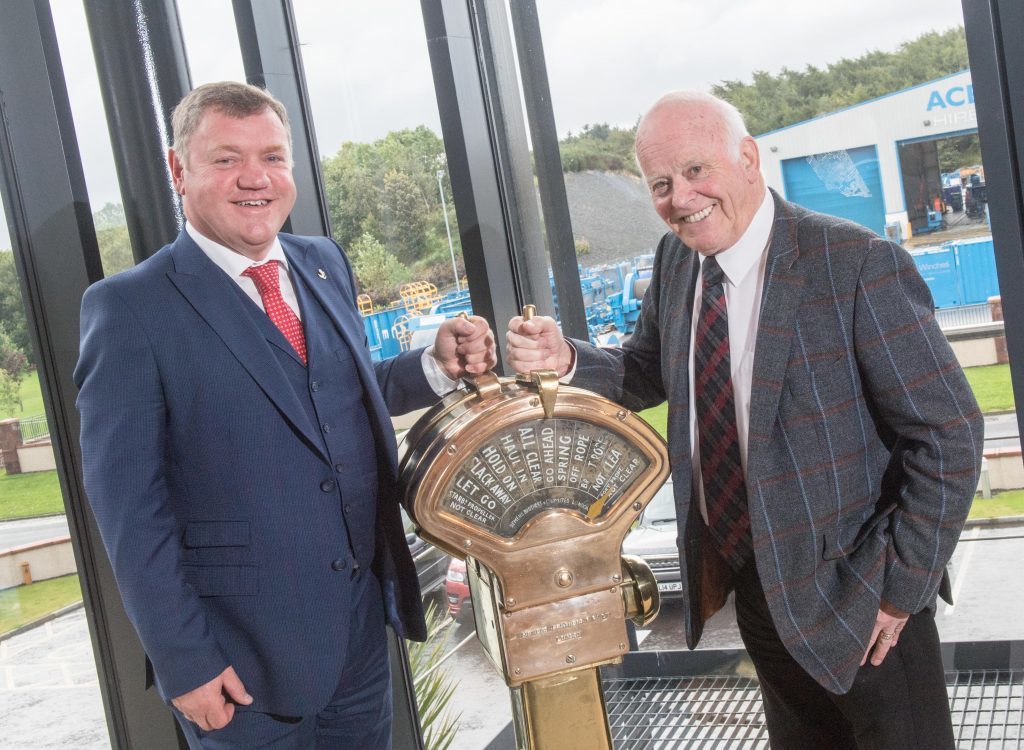 Balmoral Group has given Ace Winches a fresh cash injection and become majority shareholder of the Aberdeenshire deck machinery specialist, new documents show.
North-east engineering firm Balmoral said today that it had pumped an additional seven-figure sum into Ace to boost its overseas expansion drive.
The funds will be used to bolster Ace's equipment fleet, helping it meet global demand.
Documents published recently on Companies House show that Balmoral now holds "more than 50% but less than 75%" of Ace.
Balmoral received a 26% stake in 2017 in exchange for its initial £10 million investment in Ace, based at Towie Barclay Works, near Turriff.
Ace chief executive Alfie Cheyne and his wife, Valerie, each retained 37% in the wake of the first deal.
They continue to retain shares in Ace following the latest investment from Balmoral.
Balmoral said the two firms had spent the last two years working together to grow Ace's international footprint in the offshore heavy lifting, renewables and decommissioning markets.
Ace, which has 181 employees on its books, provides mooring, lifting, pulling and deployment solutions in more than 50 countries.
According to Ace's most recent full-year accounts, for the year to October 31, 2018, the company's turnover dropped slightly to £21.7m.
Of that sum, £4.18m came from its UK sales, £6.19m from Europe and £11.32m from the "rest of the world".
Ace's pre-tax losses narrowed to £1m in 2017-18 from a deficit of £2.29m the previous year.
Jim Milne, chairman and managing director of Balmoral, said "huge opportunities" would open up for Ace as the global energy market "recovers from the recent downturn".
Mr Milne, who is also chairman of Ace, said: "We are pleased to be able to assist Ace with their growth plans.
"There is a highly committed and skilled team in place at Ace and we have every confidence that by working ever more closely with them we can significantly strengthen their market position."
Ace's Mr Cheyne said: "We have a very strong reputation in the global oil and gas, renewable energy and marine contracting industries for design, manufacture and delivery of bespoke solutions and will use this additional investment to increase our hardware portfolio and make inroads into as yet unexplored territories.
"We are grateful to Jim and the Balmoral team for their ongoing interest in Ace Winches and look forward to working with them to deliver even more technologically advanced equipment and heightened service levels to our valued client-base worldwide."
Balmoral, headquartered in Aberdeen, employs more than 600 people and has been providing solutions to the energy, engineering, marine, building, polymer engineering and processing sectors since 1980.