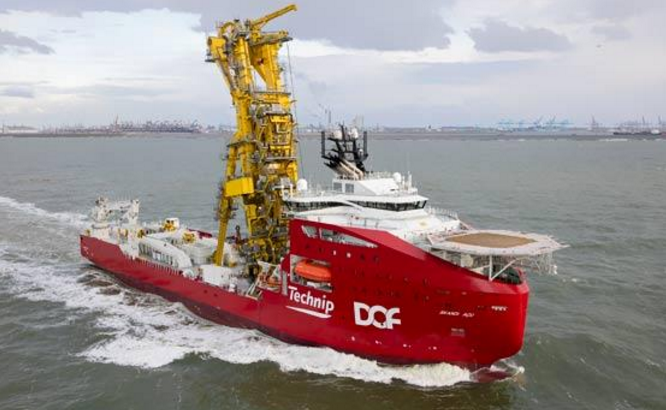 Offshore energy service firm DOF Subsea is working out a "long-term financing solution" with its lenders.
The Norwegian firm, which has a base in Aberdeen, said that while market conditions had improved slightly, its Ebitda was not high enough to cover its debt "profile".
DOF Subsea had net interest-bearing debt of £743 million at the end of the third quarter.
DOF Subsea said it had obtained a "conditional commitment" from its largest indirect shareholder, Norwegian holding company Laco.
Under the agreement, which is subject to agreement with banks and bondholders, Laco will subscribe for £16.6 million of new cash equity.
The equity will be raised through a rights issue in parent company DOF, to be implemented in January 2020.
All bank facilities would be merged to one new £517m facility, maturing in December 2023.
Annual amortisations would be reduced by 66% over the first three years.
Outstanding bonds would be extended beyond the maturity of the new bank facility.
Recommended for you

'Satisfactory' results for Subsea 7 as takings trimmed