THE prime minister has been criticised at Holyrood for making "disparaging comments" about Scots who want oil and gas revenues to stay north of the border.
The row over David Cameron's remarks in the Commons on Wednesday spilled over into the parliament at Holyrood yesterday.
Aberdeen Central SNP MSP Kevin Stewart asked First Minister Alex Salmond if he thought the premier's "disparaging" comments would not be better reserved for Chancellor George Osborne and Chief Secretary to the Treasury Danny Alexander.
Mr Stewart said the pair's decision to increase the tax on North Sea operators had caused "immense grief" to the oil and gas industry.
The SNP leader replied: "I thought the prime minister's comments were deeply misguided."
Mr Salmond said, that despite Mr Cameron's "arrogance", the "official history" of the North Sea oil and gas industry by economist Alex Kemp showed the wealth, benefits and revenues had been "consistently downplayed" by successive Labour and Conservative government.
A poll last week showed more than two-thirds of people in Scotland believed the oil and gas revenues should be kept by Scotland.
During prime minister's questions on Wednesday, Mr Cameron was asked by Angus MacNeil, SNP MP for the Western Isles, whether or not he agreed with the 68% of Scots who said they would back such a move.
Mr Cameron laughed and said: "If you ask a stupid question, you get a stupid answer." He added: "The fact is the whole of the UK, rightly, has invested in the North Sea, and the whole of the UK should benefit from the North Sea."
Recommended for you
X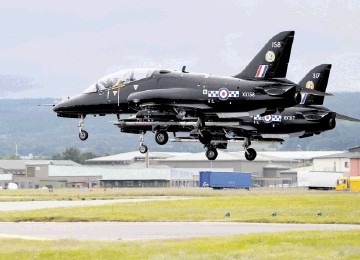 Oil firms in frame as MoD looks at Moray base selloff