The start of 2010 sees just four mobile units and a single platform rig active on UKCS exploration and appraisal drilling.
The net decline of one unit from December 2009 reflects completion of Shell's tightholed Stavro exploration well, 22/12a-13, by the rig, Sedco 704 – the last E&A completion of 2009 – and Venture's (Centrica's) successful Acorn appraisal 29/8a-6, which utilised the Noble Ton van Langeveld.
The Sedco-704 remains with Shell, its plans unclear, while the NTVL is with Maersk on CNS (Central North Sea) block 15/20 waiting to start Lochranza development drilling or the Dunglass exploration well.
In the East Irish Sea, the jack-up, Ensco 92, is preparing for further E&A drilling following the successful outcome of Centrica's 113/27b-6 Rhyl discovery.
Moving back to E&A duties, in the Central North Sea, the Stena Spey spudded Dunkeld exploration well 15/30a-14 – the last well start of 2009 – for EOG, while the Ocean Princess remains with Talisman, having spudded Tweedsmuir appraisal 21/1a-26 in the first half of December.
With the exception of Total's "SNE" appraisal well from the Alwyn platform, operating at total depth in sidetrack 3/9a-N52Y, all currently active wells were spudded during December. In addition to the above, this includes Nexen's 15/28c-9 (Deacon) exploration well in the CNS and, in the SNS (Southern North Sea), Centrica's 48/3a-5 (Morpheus) exploration well on former Venture acreage.
A preliminary analysis of 2009 drilling indicates that 26 operators spudded 40 wells – 22 exploration and 18 appraisals, with 24 different mobile drilling units utilised.
Factor in sidetracks and the exploration count increases to 28 wells – plus a single re-spud, while the appraisal tally leaps to 48 wells, plus a double re-entry – 76 legs in total, a figure broadly equal to 2008, but only if sidetracks are counted as primary wells in 2009 but taken out of the 2008 equation.
Included in the sidetrack tally were immediate follow-up appraisals of five of the 2009 discoveries. Notwithstanding tightholed wells, the results of which will no doubt come to light as the year progresses, at least 11 "technical discoveries" were recorded in 2009, amounting to a minimum 50% success rate for the 22 exploration starts.
The discoveries by area are:
Northern North Sea: Total 3/9a-N52 and appraisal (Alwyn SNE), and 3/14d-18 (Balvenie).
Central North Sea: Nexen 20/1-8 (Hobby) and appraisal, and Talisman 22/22a-7 and appraisal (Shaw).
Southern North Sea: Venture 48/15b-10 (Andrea) and ATP 49/12a-W3 (Bodbury),
East Irish Sea: Venture 110/3b-6A (Whitbeck), EOG 110/12-6 (Conwy) and Centrica 113/27b-6 (Rhyl).
West of Shetland: OMV 204/13-1 (Tornado) and DONG 214/30a-2 and appraisal (Glenlivet).
The technical success by area for exploration wells spudded in 2009 – excluding those currently active – are no worse than: SNS 100%, NNS 67%, WOS 67%, EIS 60% and CNS 33%.
On the delineation front, 26 discoveries saw appraisal drilling in 2009.
December starts did, indeed, bolster the 2009 total, but the numbers show a stark disparity with 2008 which, excluding sidetracks, had 77 spuds (44 exploration wells and 33 appraisal wells), although a variety of factors could not have been more different for the two years.
The credit crunch hit, borrowing was curtailed and, depending on one's perspective, rig rates were either too high or rigs were unavailable. And, unlike 2008, the oil price, while rallying somewhat, was nowhere near the exceptional $100 average in 2008.
On the face of it, the technical success rates look impressive, although time and appraisal will be required to ascertain commercial success.
Meanwhile, Hannon Westwood's look ahead indicates more than 200 wells for 2010 and the next three years.
How many of these plans materialise in 2010 would, at this early point, be guesswork.
Simon Robertshaw's column is courtesy of drilling analysts Hannon Westwood
Recommended for you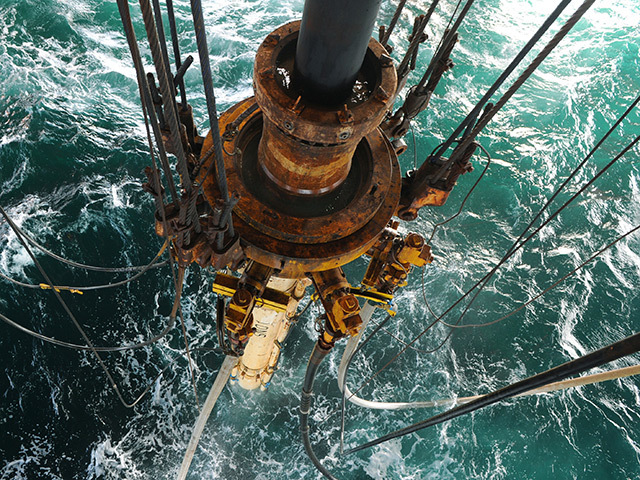 No movement on UK exploration activity since December