Oil explorer Xcite Energy said yesterday it remained highly committed to successful commercial development of the Bentley field, one of the largest undeveloped finds in the UK North Sea.
The Aberdeen company said at the start of this month it was changing development plans for the find, about 100 miles east of Shetland, but was still on track for first oil next year.
It said it had altered its first phase plans to provide a more financially efficient outcome in response to feedback from the Department of Energy and Climate Change (DECC), which is considering Xcite's development plan.
The core Bentley area has been estimated to have 150million recoverable barrels of oil.
Xcite shares have been as high as 425.25p in the past year, but closed last night at 80p; not far off the 52-week low of 72.18p.
The company said yesterday that, in recent days, it had received messages from shareholders expressing concern with respect to the share price and requesting more information from the company. It added: "The board of directors and management team recognise your concern and your desire for timely information. We remain highly committed to the successful commercial development of the Bentley field.
"We shall continue to provide timely news updates based on the regulatory environment that governs our public listing status.
"We recognise that the announcement of December 1 comprised an evolution of our field-development plans from those set out earlier in the year. We believe these changes provide the company with a viable and more financially efficient solution to achieve our shared objective of commercialising the Bentley field.
"The update to the market of these plans was not previously announced as it (Xcite) has not yet received a response from DECC.
"We had hoped, and remain optimistic, that this response will be received shortly and that the field-development update could have been made in conjunction with the announcement of . . . other important events for the company in the coming weeks. We are waiting for the DECC response with respect to the field-development plan. We are unable to provide definitive guidance on when this will be received, but based upon our positive, ongoing dialogue with DECC, the company is expecting to receive the necessary response shortly.
"This will allow us to move forward with the reconfigured development plan and to deliver Phase 1A on Bentley, which includes an expected first oil date in the first half of 2012."
Xcite said Bentley remained a complex project, which it was striving to bring to fruition as efficiently as possible in challenging economic circumstances.
Recommended for you
X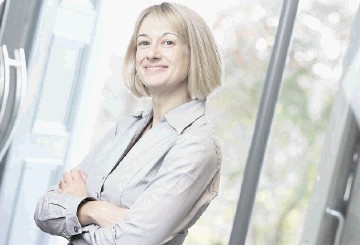 Senergy appoints hands-on boss to develop talent pool