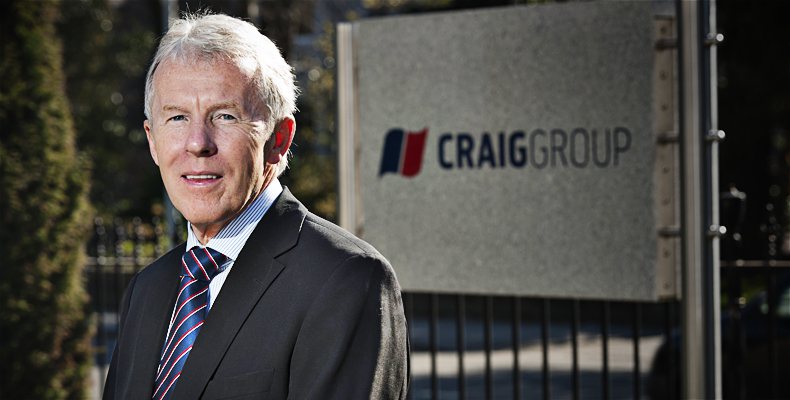 Oilfield procurement specialists, Craig International, has continued to increase its global marketshare with two-thirds of the Aberdeen-headquartered company's revenues now being generated outside of the UK.
Results for Craig Group, the holding company for Craig International, for the year ending April 30, 2019 show it has grown by 45% in North America and achieved 60% growth in the Middle-east.
The combined turnover for Craig International UK and Craig Group Limited was reported as £111million, with overseas sales generating £65million. Operating profits for the year were said to be £196,000.
Chairman of Craig Group, Douglas Craig, said: "These results reflect the major strides we have made in expanding our business into North America and the Middle-east. We are still in an investment and expansion cycle, committing resources to those regions where there is the strongest growth potential. This is underlined by our recent opening in Oman where we have secured two major contracts with state-owned oil companies.
"The North Sea market, which accounts for around £40million of our revenues, continues to be challenging but we have retained our market-leading position and are starting to see improved market conditions. Export markets in Africa and Euro Asia are showing signs of increased activity.
"Our global reach and robust financial position, combined with our skilled and experienced workforce and digital processes, we will continue to prosper and deliver added value, cost-effective third-party procurement."
Craig International has a global network of pre-qualified suppliers, over 60 experienced buyers in seven countries providing cost-effective and efficient third-party procurement. With bases in Aberdeen, Cape Town, Calgary, Doha, Dubai, Hamburg and Houston, Craig International provides a truly global service with international sales now accounting for 60% of turnover.
The firm said the accounts for Craig Group Limited also include the Kings' Links Golf business will enter its thirtieth year in 2020. The figures include and reflect a major refurbishment of the golf driving range and training areas.
Recommended for you

Oil and gas companies lodge over 100 bids in North Sea licensing round