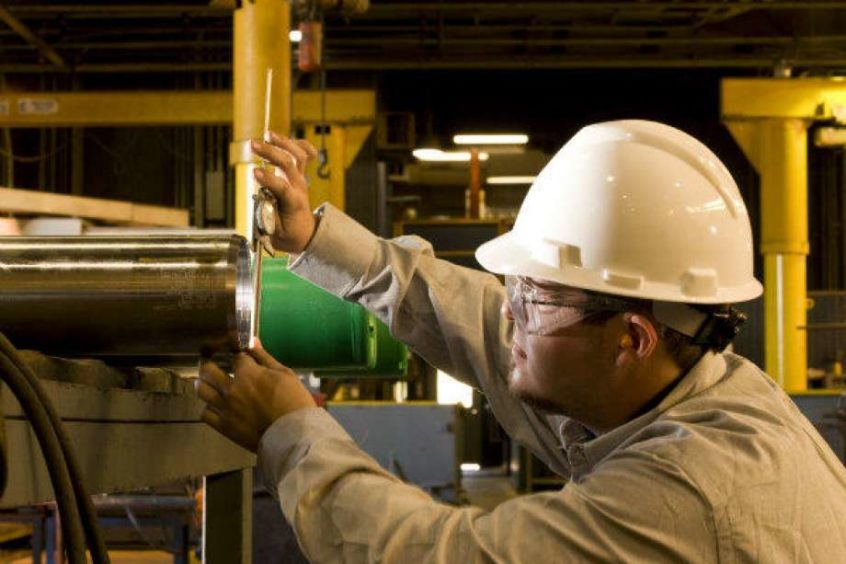 The steel pipe maker Tenaris is making a billion-dollar bet on the health of the energy industry after acquiring a Houston manufacturer that specializes in making pipes and equipment for oil and gas wells.
Tenaris, an Argentinian company with two plants in the Houston area, closed on a $1.1 billion deal on Thursday to buy IPSCO Tubulars from the Russian steel manufacturer TMK. IPSCO, which employs close to 400 people in the Houston area, also owns steel and pipe-making plants in Pennsylvania in addition to other facilities in Arkansas, Ohio, Oklahoma, Iowa, Kentucky, Nevada and Canada.
With the deal finalized, Tenaris is considered he largest steel pipe producer in North America. The move expands Tenaris' geographic reach and product lines while adding more steel-making capacity in the United States. That added capacity will help the company avoid Trump administration tariffs levied on foreign steel.
"For us, vertically integrating steel making in the United States is very important," Luca Zanotti, president of Tenaris' U.S. subsidiary. "Including this deal, Tenaris has invested more than $10 billion in the United States over the past 10 years."
The deal comes when crude oil prices have returned above the $60 per barrel, but spent nearly a year in the $50 range, making drilling new wells unprofitable for most exploration and production companies in North America where Tenaris makes 47 percent of its sales. Although overall drilling activity is down and is expected to remain so in 2020, Zanotti said that trend is balanced by the increasing length of horizontal wells — some extending for miles — meaning more pipe is required for each well.
"When you compare the average consumption per rig today compared to 2014, you see that consumption went up by almost 50 percent," Zanotti said. "You're seeing longer laterals. That's the really main reason you're seeing more consumption."
Tenaris said it will spend the next year integrating IPSCO facilities and staff into the company. Zanotti said the company plans to implement its its Rig Direct software platform across the combined company. The system was designed to reduce the amount of time pipe and other products sit in distribution yards before sent to drilling sites.
Tenaris was founded in Italy by CEO Paolo Rocca's grandfather and later moved its main operations to Argentina. The company was virtually unheard of in Texas until just over decade ago, when it bought St. Louis-based Maverick Tube Corp. and Houston-based Hydril Co. for a combined $5 billion.
Over the past decadce, Tenaris grew from about 50 Houston employees to more than 2,000. The company opened a sprawling $1.8 billion pipe mill southwest of Houston in Bay City in 2017 and reopened its Conroe plant last year.Tenaris plants and service centers are primarily located in the south whereas IPSCO facilities are located in the midwest and northeast.
IPSCO's steel mill in Koppel, Pa. will be the first Tenaris plant in the United States to make steel bars while another IPSCO plant in Ambridge, Pa. will produce new products for the company such as heat-treated pipe and seamless pipe, which is made in a process that does not leave any welding seams.
This article first appeared on the Houston Chronicle – an Energy Voice content partner. For more from the Houston Chronicle click here.
Recommended for you

Indonesia to retire coal plant in first deal under new energy transition fund