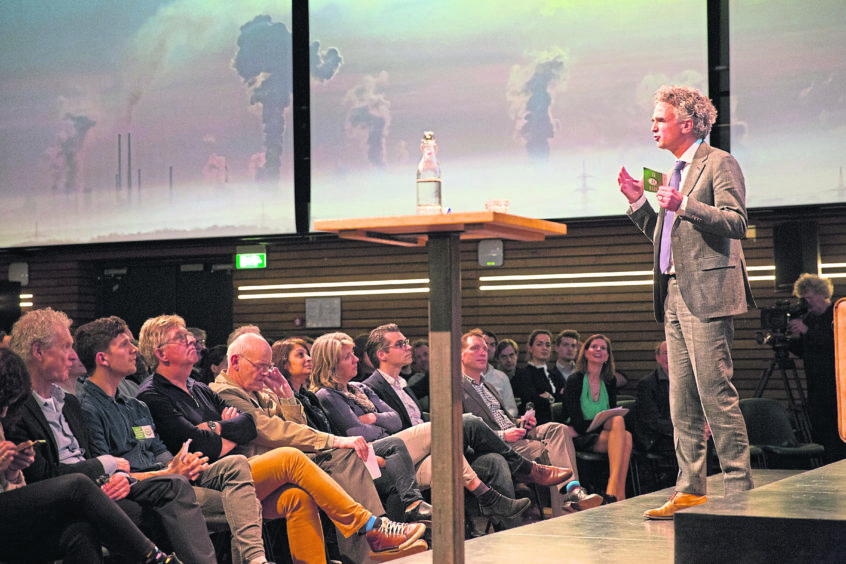 Equinor's newly announced decarbonisation plans are "misleading, yet promising", according to the leader of a oil and gas shareholder activist group.
Mark van Ball, who leads a group of over 5,000 shareholders looking to encourage oil and gas firms to honour the Paris Climate Agreement, said Equinor's new plans "ignore the elephant in the room".
But he also claimed it was "promising" to see an oil major attempt to cut emission to meet the 'net zero' target.
Equinor outlined plans to annual emission cuts of more than 5 million tonnes, corresponding to around 10% of Norway's total carbon dioxide emissions.
It said it will reduce emissions from its operated offshore fields and onshore plants in Norway by 40% by 2030, 70% by 2040 and to near zero by 2050.
Mr van Baal said: "These ambitions ignore the elephant in the room: Equinor's fossil fuel products, which account for approximately 90% of an oil major's impact on climate.
"The ambitions only cover only cover Equinor's own emissions.
"Moreover, the fact that the ambitions only cover Norway, ignores the fact that Equinor is global company."
Yet, Mr van Ball also said it was important that Equinor had acknowledged the Paris target.
He added that if Equinor is able to "can cut its own emissions to 'near' zero, anybody should be able to cut their emissions to zero".
Recommended for you

Equinor 'not tone deaf' to emissions debate on Rosebank